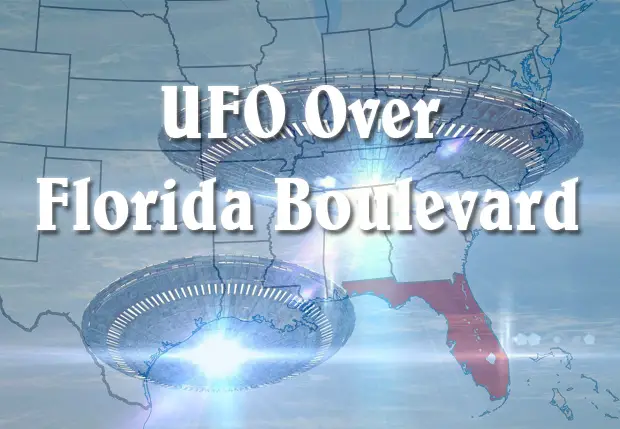 A large white orb flying above Midway Boulevard in Port Charlotte, Florida caused several cars to stop, according to the report registered in Case 61753 from MUFON witness reporting database.
According to the report, the witness came to a stop behind several cars in the middle of the road as people were looking up to the north. The witness says that he heard a low humming and spotted an enormous white orb. The witness also saw a small pill-sized, black metallic UFO inside.
The witness further describes the object. He says it changed in colors and moved very fast up and down, and east to west. Then the object remained still for approximately half a minute, and flew at tremendous speed later.
The reporting witness has not seen anything like it before. The strange event scared him badly because he never seen anything like it before despite formerly living near a military base and in a Maryland airport. The witness says the object barely made any sound.
The reporting witness reveals that other drivers in the area saw the unusual object too. He says the drivers only started to move again when the object moved out of sight. He states that when the mysterious event still ongoing, a male in a car in front of him yelled out his window, wondering what the object was.
The incident transformed the reporting witness from a skeptic to a believer in UFOs.