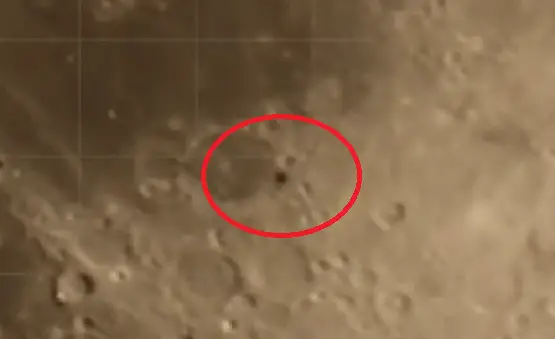 Several UFOs captured on high definition digital camera passing the lunar surface, cameraman claims. In a series of videos posted on YouTube, black objects are apparently moving near the Moon, including one object that looks to be powered by the rocket jets.
The cameraman named Crow777 claims he never post any hoax video and says he only manipulates colour, contrast, and zoom to point further the anomalies he caught on camera rather than misleads the viewers.
He states in the video description that he's not saying he captured an alien, but a ship that's controlled intelligently.
The cameraman rules out objects being satellites orbiting Earth in these three clips because of the length of time he took the video while they were passing the lunar surface – lasted for up to a minute in one case.
He concludes that they are very close to the Moon for them to be satellites orbiting Earth, which would only need two to three seconds to pass the Moon because of their distance from it.
On his channel, the cameraman said that everything in the video is in high definition, and some are captured using an eight-inch telescope. He claimed to have shot UFOs, lunar UFOs, the Moon, and space anomalies.
He makes a pledge to his channel's subscribers never to edit the clips to make them deceptive. He says that what viewers see is what he observes through his camera and telescope.