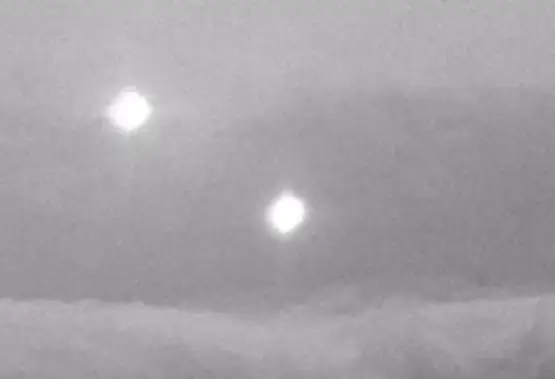 Another fleet of bright orbs flying around the active Popocatepetl volcano in Mexico has made rounds online as UFO hunters claim it is probably the most compelling video of UFOs in recent times.
UFO hunters believe a fleet of bright orbs emerged around the volcano during its eruption. In a video captured by Webcams de Mexico – live cameras monitoring major active volcanoes in the country including Colima and Popocatepetl – on June 19 at 12:12 a.m. local time, the said ball of lights become visible.
A lot of the same UFO videos have been caught for the last five years, but for some UFO enthusiasts the latest one is the most impressive video from the Mexican volcano cam ever emerged. They pointed out over 10 of these mysterious aerial objects flying around the volcano.
According to some observers, the camera had on its infrared mode, which is probably the reason these UFOs are only seen in the camera and not visible to the human eyes.
However, a UFO investigator dismissed this claim of UFOs swarming around the active volcano.
Scott Brando, who runs Ufoofinterest website, explained that such so-called anomalies are typically caused by insects flying in front of the camera lens or just dust.
Brando continued that the infrared/night vision webcam is more sensitive to bugs on the camera lens or to the small light source, and eruption causes a similar effect. He said that dust near the camera lens tends to be brighter, and the furthest debris looks less bright.