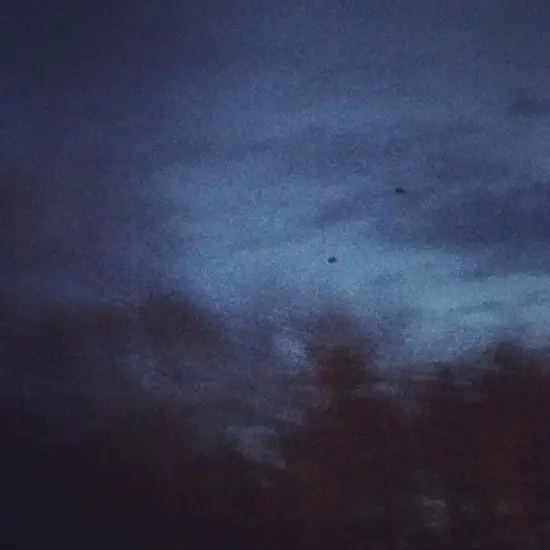 A couple from West Greenwich, Rhode Island spotted two black disc UFOs hovering in sky on January 31, 2014 at around 5:33 PM. The incident is filed in the witness reporting database of Mutual UFO Network (MUFON) under Case 53853.
According to the reporting witness, they were riding their car, passing a local highway when the two mysterious aerial objects became visible from passenger side window.
The reporting witness said that she told her boyfriend to look at the passenger side window to see the UFOs. Her boyfriend then took a series of photos showing two objects hovering in the sky. She described the objects as circular and had no lights.
The couple lost sight of the UFOs after taking the exit towards the location of the two unusual aerial objects. As they drove closer to the area where they previously saw them, they also saw a helicopter flying the same direction as the UFOs.
The couple submitted a report to MUFON along with 5 photos of the two UFOs. West Greenwich is a small town in Kent County, Rhode Island with 6,135 residents.