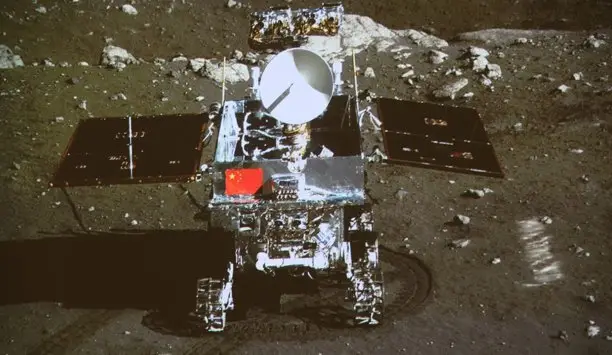 Rover Jade Rabbit of China broke down after moving around 60 feet across the surface of the moon. The Chinese government released a report about the incident saying that the culprit is the extreme cold. However, many television shows and state-run magazines offer different explanations about the incident. They say that aliens are the ones to blame, with support of some members of the military and scientists.
UFO author Nigel Watson says that many Chinese people believe that Jade Rabbit was nobbled by the U.S. or aliens. The alleged intention was to prevent the robot to discover secret technology on the Moon's surface such as bases.
China's approach in discussing alien or UFO subject is very different from the U.S. China government legalized discussion of the subject in 1979. It is just normal in China to hear reports about UFOs from state-run television stations and newspapers and they take the topic seriously.
The strange fate of the Chinese Moon rover has brought a new UFO craze. In some of the country's major UFO sites, users depicted a very large object near the moon before the malfunction of the Jade Rabbit.
Because of the popularity and some fears created by the mysterious rover-killer UFOs, Watson is planning to publish his own book in China. Watson says that China has been discussing UFO topic since the 1980s and the subject gains renewed interest with the launching of the Jade Rabbit. The country has 60 UFO researchers scattered in different places for faster investigation of any extraterrestrial encounters.
The Chinese Air Force and the entire Chinese armed forces see the important of investigating UFO encounters. Retired Foreign Ministry official Sun Shili, who now runs a state-endorsed UFO society, says that there have been massive interest in their society and they probably have millions of members by now if their conditions for membership are not so strict. To become a member of the society, you should have degrees in science and engineering.
Watson says that reported UFO encounters in China are similar to the rest of the world from mysterious lights in the sky to flying boats and everything in between.