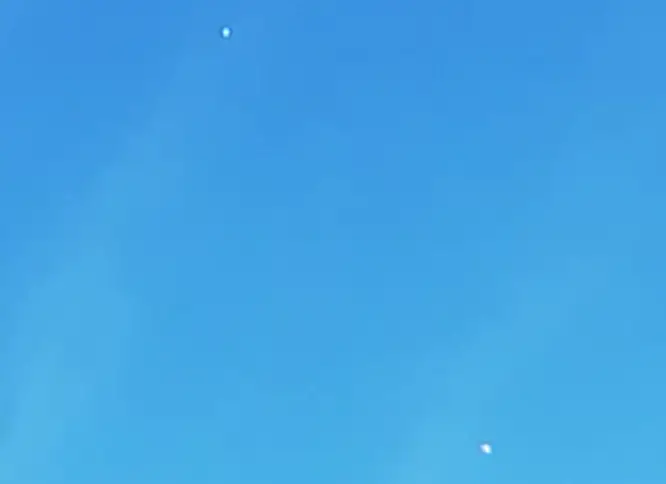 This UFO video was filmed back in August 2019 but it was just submitted to MUFON website today. It was filmed over Cardiff, UK.
Witness report: Two white lights with moon in background filmed on IPhone. During the curfew before the rain, I stepped out onto the balcony and observed a light in the sky near the clouds.
Subscribe to our email list to receive the latest UFO videos, news and photos (weekly).