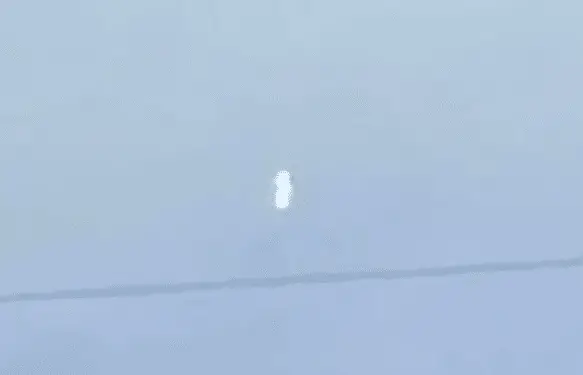 A cigar-shaped UFO, which is similar to several ones seen across the US in 2019, has been observed over Florida.
The clip was taken in a hotel in the city of Kissimmee on February 10.
It shows a bright white object flying into the clouds, having a resemblance to another UFO spotted back in October 2019.
It seems to flash at one point and then disappear moments later.
The video was shared by u/vinker1 to Reddit, revealing that his daughter took the video.
Viewers offer a variety of suggestions in the comment section.
Some believed the extraterrestrial theory, saying the UFO was a grey spaceship.
Others thought it could be a rocket launch, but experts dismissed it as there should have been cloud plumes nearby.
Another touted explanation was that it could be a Mylar weather balloon, and the flashing could be the sun reflecting off the metal structure.
Similar UFOs were reported across eight states in the US in 2019, with a range of explanations from military craft to space alien technology.
Back in October last year, a video showing what seems a USAF hybrid air, land, and sea craft had made the rounds online. It came after another set of lights was seen hovering over Arizona, in what conspiracy theorists believed the Space Force training.