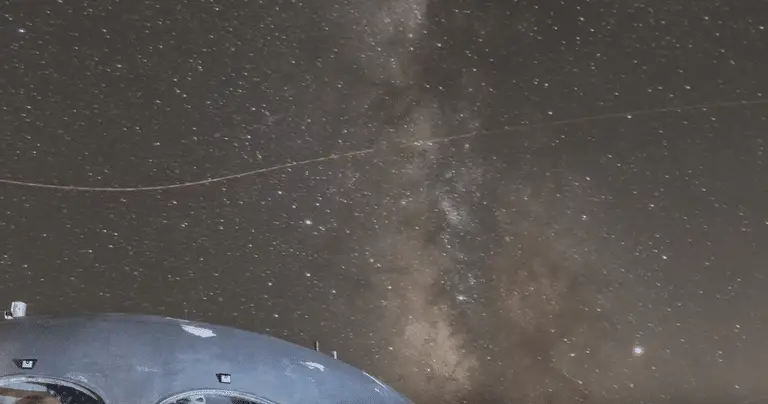 A new round of debate has emerged after a time-lapse video recorded over the Outer Banks appears to show that UFOs may have been frequenting the North Carolina's barrier islands.
On February 18, photographer Wes Snyder posted a 2-minute video on YouTube, noting that it was made from a three-hour time-lapse of the Milky Way. The footage also shows Frisco's famous Futuro home that resembles a flying saucer.
Snyder, an Outer Banks-based photographer, realized that he got more than he bargained after compiling the pictures into a video.
He said on YouTube that he seemed to have caught some mysterious unidentified red trails. He revealed that these strange things appeared for approximately 30 minutes during his 3-hour time-lapse.
Snyder has yet to get a good explanation or even a sound guess. The video was entirely created from photos taken on September 23. It took him months to compile into a video.
Snyder does not think those strange trails to be a plane as it moved in a chaotic pattern.
After getting thousands of views, the video was then featured on the syndicated TV show "Just This Minute," wherein the show's host Nick Calderone said that planes don't fly like that.
Some commenters of the video speculated that it was the U.S. military conducting exercises. Others called it creepy, while a few said it was wickedly cool.