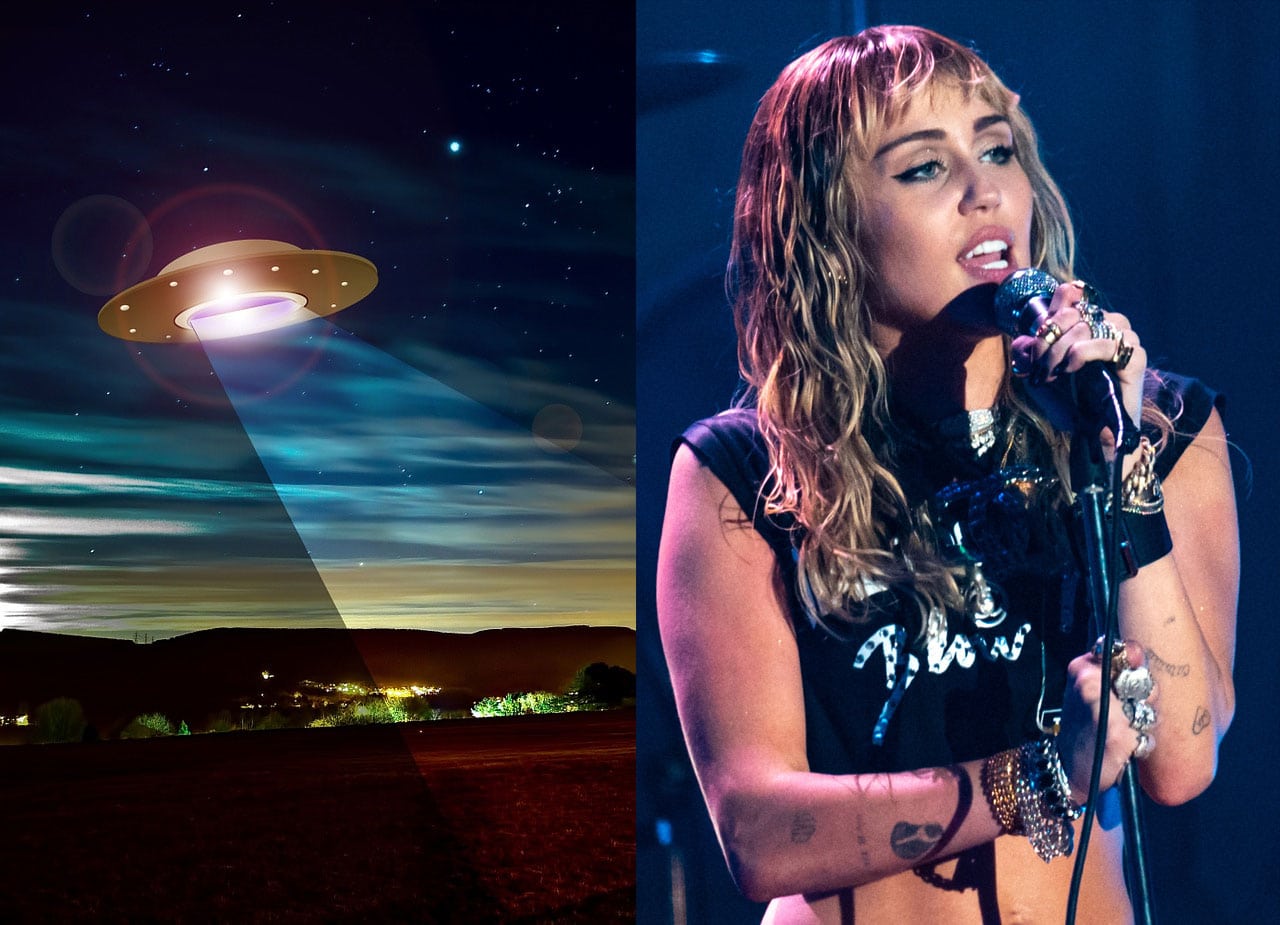 Miley Cyrus, an American singer-songwriter, claimed that she was chased down by an apparent UFO during a car ride with a friend in San Bernardino, California.
Miley said that she's pretty sure about what she spotted but revealed she had also bought weed wax from a guy in a van in front of a taco shop, so she also thought it could have been the weed wax.
She described the UFO that escorted her as a flying, yellow-glowing snowplow. The singer said that her friend also noticed it, along with other people at the scene. Miley explained that there were multiple cars on the road that stopped to take a look, so she thought what she saw was real.
Don't forget to follow us on Facebook for the latest UFO news, videos & photos.

Link: www.facebook.com/LatestUFOSightings/
The American pop singer said she was shaken for like five days following the incident. She also could not look at the sky the way she used to before because of fear of aliens who might make a comeback.
Miley explained that she didn't feel threatened, but she noticed something sitting in the front of the UFO. She added that the mysterious being was looking at her, and they made eye contact. The eye contact with something that she couldn't wrap her head around was what shook her.