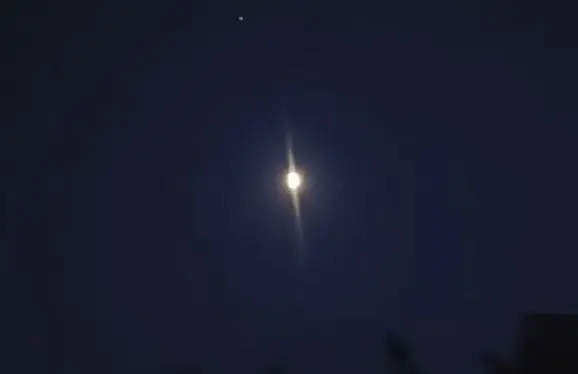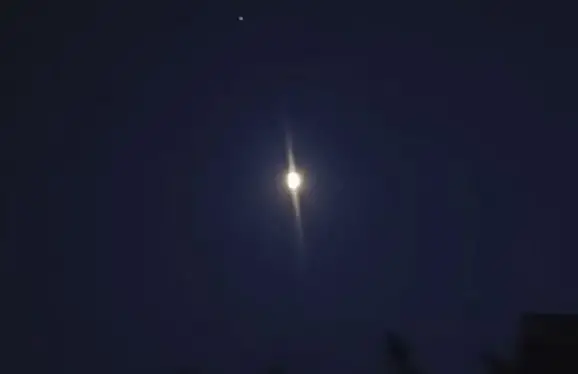 From the darkness came light in the Cumbrian night sky as a glowing light beams brightly while slowly glides across.
At least one person on the ground was left stunned as they witnessed the striking sight, wondering what the object could be. They decided to film the UFO as it cruises above. The witness uploaded the video to YouTube, identifying themselves as Space Bound and posing a question: Is this a UFO?
Cumbria is not new to strange sightings above the sky. Carlisle fireman Jim Templeton was on an outing with his family in Burgh Marsh in 1964. He did not expect their simple trip to go global. It was an early summer afternoon when Jim took a photo of his five-year-old daughter. The picture shows a spaceman in the background. No one saw something unusual in the marsh that day.
Police and Ministry of Defence investigated the case, but no concrete explanation up to this day.
In another incident, an unnamed man in Carlisle reported having been living with an alien. The man had seen a UFO above his house. He added that he was living with aliens that move around the house.
In the MoD UFO reports, a lot of other sightings are made public. One of them happened on February 6, 2009, when a clearly defined, shiny silvery metallic cylinder with rounded ends was spotted between Mealrigg and Langrigg at 5:30 pm near Aspatria. It was reported to be 50 feet long with a small protrusion on the upper rear body. Interestingly, the UFO reportedly made no sound.