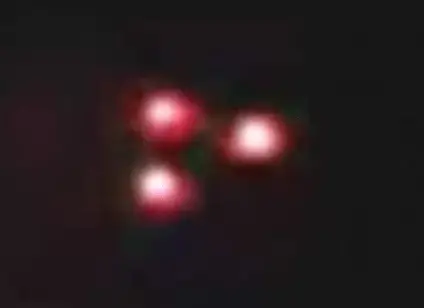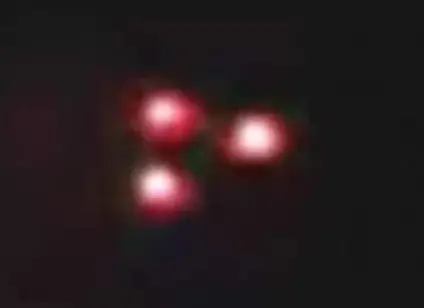 Three mysterious bright red lights hovering without a sound in the sky had made a man, and his family stunned and claimed that there was no natural explanation for what they spotted.
The Melbourne family claimed to have noticed something strange floating above their house over the weekend and even snapped a photo of the bizarre object.
Paul Steinberg said that he and daughter were in the driveway of their home in North Caulfield at around 8 pm when they both saw the UFO.
Mr Steinberg said that the strange aerial thing was flying just under the clouds and appearing like with three red lights in a triangular formation moving without making any noise in a westerly direction.
Mr Steinberg further stated that they could not figure out what it was and it took them a few moments to realise it was travelling quite fast at what he estimated to be around 500km/h.
He called the attention of his wife and two other children outside, and they all witnessed unusual activity above them.
The 45-year-old, along with his children aged between 11 and 18 and his wife, all watched the bright red lights zoomed silently overhead.
Mr Steinberg said that they wanted to discount all conventional explanations they knew, including Venus, drones, planes, and satellites.
He estimated the UFO to be about 1.5km above them and claimed the lights were still easily distinguishable, which made them think the UFO was huge and too high and big for it to be a drone.
He said the object travelled steadily and silently about 8.5km in under two minutes from the family's home to Albert Park. However, according to Mr Steinberg, the object in question started to move around erratically, up and down and left and right, all over the place when it got into the distance.
During the time, they noticed the lights sometimes disappeared before reappearing in a different spot. Mr Steinberg said the UFO danced in the sky for about 10 minutes before it completely vanished.
He claimed that it was nothing like he and his family had ever seen before with the way it was moving and the fact that it was silent.