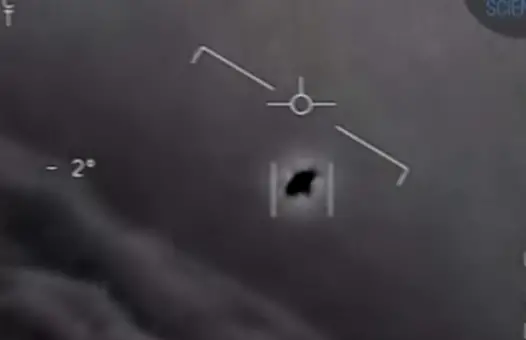 The US Navy has revealed that the three videos showing leaked military footage of UFOs are real. The clips show several UFOs travelling through the air at incredible speed while the military tracked them. One video was from 2004, and the other two were from 2015 that feature audio from US fighter pilots expressing doubt at what they just saw whether the objects were drones or something else.
To the Stars Academy of Arts & Science, a team co-founded by Blink 182 singer Tom DeLonge to research UFOs, originally published them in December 2017 and March 2018. The US Navy has confirmed recently that the leaked footage is real and the UFOs have been classified as unidentified aerial phenomena (UAP).
Spokesman Joseph Gradisher said that these three videos show incursions by unidentified aerial phenomena into their military training ranges. The Navy has characterised the mysterious events as unidentified.
Tom DeLonge's group had claimed the clips went through a declassification review process and were approved for release.
You can find more info about this UFO event in newly released kindle book Top 10 UFO Sightings: Best Cases.