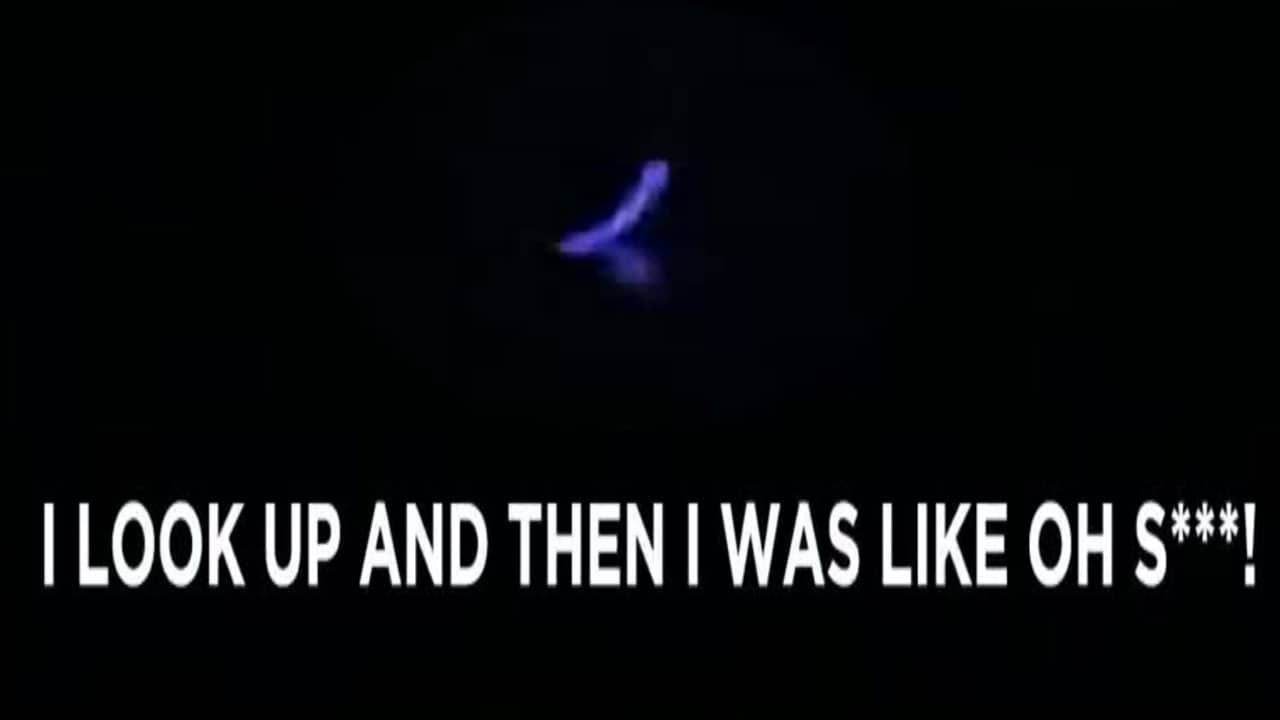 In Honolulu, Hawaii, a UFO spotted in the dark sky over Leeward Oahu prompted witnesses to dial 911. The sighting took place at about 8:30 p.m.
Multiple videos of the sighting were shared online, showing what looks like a glowing, oblong object.
According to the Federal Aviation Administration (FAA) officials, there were no aircraft activities or accidents in the area at the time. However, multiple witnesses reported observing a huge blue object fall out of the sky and into the ocean.
In one of the clips uploaded online, a woman can be heard in the background trying to figure out what she saw in the sky.
Misitina Sape captured the image at 8:26 p.m. near Haleakala Avenue in Nanakuli.
Shortly after, a lady named Moriah saw what appeared to be a similar object passing over Princess Kahanu Estates. The 38-year-old says she's never been a believer in UFOs, but the UFO sighting experience intrigued her. She says the object was going so fast.
The UFO's journey ended less than three miles from where it was initially spotted. Moriah says she and her husband were on Farrington Highway in front of the Board of Water Supply building when they observed the object dropping into the ocean.
Don't forget to follow us on Twitter for the latest UFO videos & photos.

Link: twitter.com/LatestUFOs
She described it as being bigger than a telephone pole and says she never heard a sound from it. They called 911 to have somebody check out the object.
Moriah spotted a second light while officers were on the scene. She and her husband observed a white object but smaller coming in the same direction as the blue one.
The object went out of their sight when it passed over a nearby mountain.
Honolulu police investigators didn't have any information when asked if they figured out what fell in the ocean.
Meanwhile, FAA spokesperson Ian Gregor said police told them about the incident on Tuesday night but had no aircraft disappear off radars and no reports of overdue or missing plane.
After a couple of days, Moriah is still baffled by what she saw.