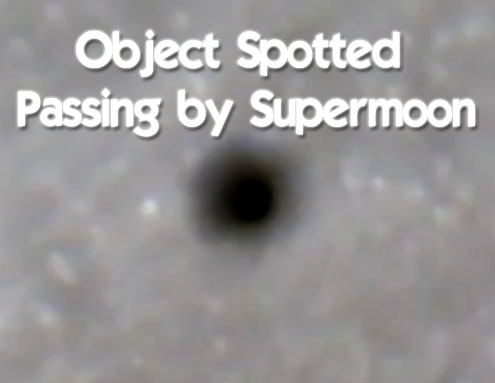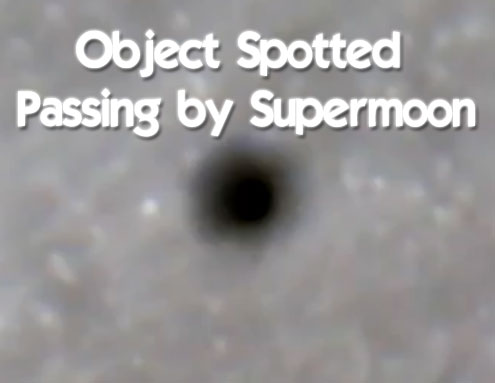 On rare super moon event on July 12, it became stranger when an unidentified flying object was spotted and captured in a video passing by the lunar surface.
The video shows a black circle flying across the moon. Based on the quality of the video, it seems that the videographer was equipped with high-tech tools for capturing the object.
Scott Waring of UFO Sightings Daily said that the video is interesting as it shows black circle moving without noise across the moon. He added that the guy who captured the video has a powerful equipment to catch the UFO. He explained that the UFO does not look to be flying over the moon but passing between the Earth and the Moon.
Waring noted an old video of similar UFO captured by the Italian astronomer. This particular UFO was moving across the surface of the moon back in 29th of April 2007. Waring pointed out that these two videos have captured similar UFO.
The July supermoon was 30 percent brighter and 14 percent bigger than average full moon. It was the first of three summer supermoons in 2014. The video of a large, mysterious aerial object crossing the supermoon was posted to YouTube by Crrow777 titled "UFO With Magnetic Halo Passes Super Moon."