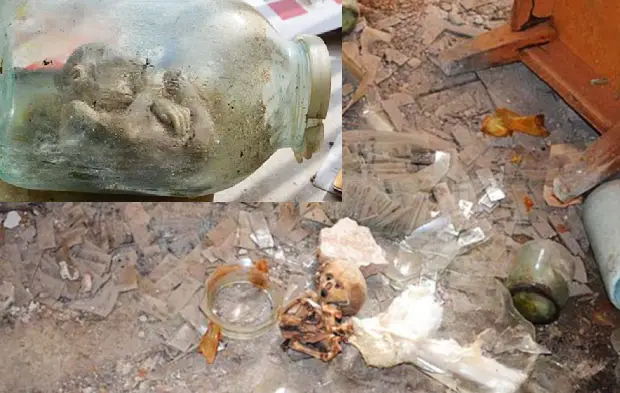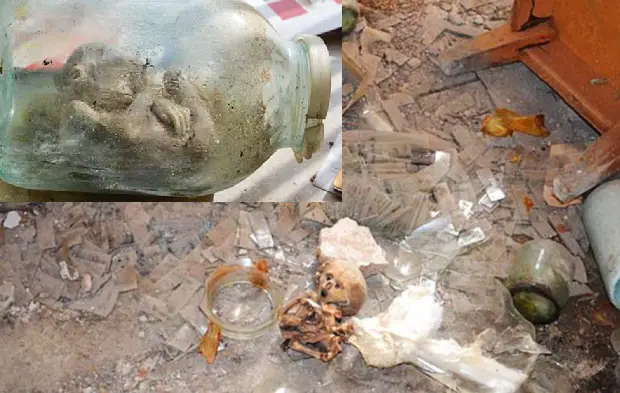 Police have unravelled the mystery of the mummified remains of babies found in Russian lab reported by shocked citizens. The body type was believed to be more like a mystifying alien look than a human. The head is like a tiny-onion-shaped, slanting huge catlike eyes occupying a huge part on its face. Perhaps creating hybrids, both human DNA and half alien, was the objective of Russian lab. The purpose is to possibly create an advanced intelligence in humans.
In Western Siberia, there have been human organs and bones left scattered around the neglected facility, and officers have probed into its hideous discovery. On the bodies of the babies, they were visible scars. According to Siberian Times, the scars show that surgical procedures have been carried out to the babies.
Uncovering the True Mystery
The gruesome facility was stumbled across by Georgy Grigorchuk, a medical college student who saw a building with open doors. He saw glass jars containing human bones, organs, and the remains of babies with scars. Among the debris found in the neglected building were the slides used for files, blood tests, and surgical books dated January 2012. As he wandered around the building, he also found documents outlining medical histories, post-mortem procedures and personal details of all the patients, and empty morgue. It was believed that the facility was abandoned when the pathology lab was moved to a new building, but what was left behind is much of a concern. It was not known whether the dead children identified in this medical records were known to their parents.
Georgy Grigorchuk recalled that the place was already mentioned by other medical students. In fact, it was interesting for every medical students to learn about the abandoned things. Since his discovery, the lab's door has been vandalized, but nothing has taken away. The authorities in Tobolsk are now examining the circumstances of the abandoned facility.