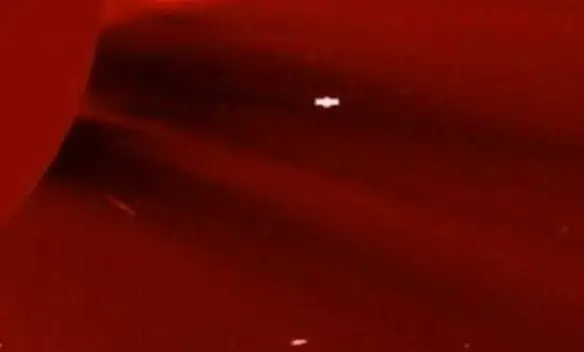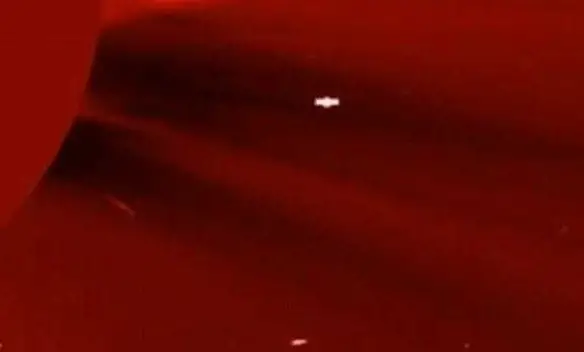 A mysterious unidentified flying object (UFO) on NASA's images has created speculation among UFO hunters.
UFO chasers believe that the object is flying very close to the Sun, which nothing has been invented so far by humans that could fly that close. They suggest that it's impossible this object could be some spacecraft from Earth.
National Aeronautics and Space Administration (NASA) special telescopic cameras took the images to monitor activities around the Sun.
If this object is a kind of alien spacecraft, then it would be about the size of a planet or even bigger. Some UFO hunters suggest the large space object is an alien mothership.
The odd symmetrical object looks like the famous Tyne and Wear landmark, the Angel of the North. Based on human technological standards, such distance from the sun is extremely dangerous.