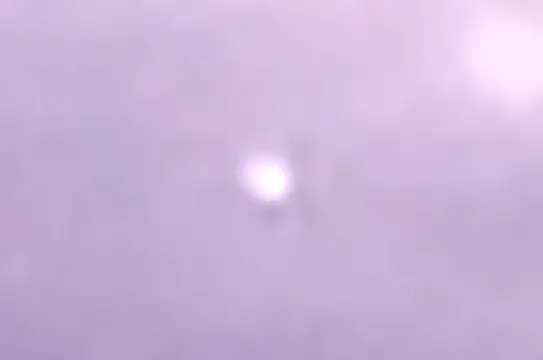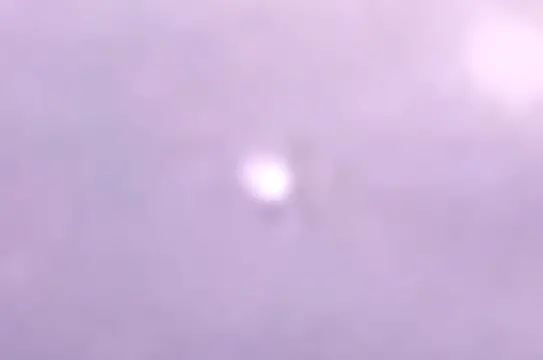 An anonymous Californian man reported to Mutual UFO Network (MUFON) about his sighting of a saucer-shaped UFO at Dunnigan. He reportedly saw the strange flying object around 40 feet off the ground. It then rose into the sky and moved away, according to the report in Case 60720 from the network's witness reporting database.
The witness was on his way home from work driving at an exit for County Road 1 when he saw a flashing light at 6:45 p.m. on October 17, 2014.
He first thought of a radio tower until he noticed the light slowly rising and saw no pole beneath it.
The witness pulled off to the side of the road and started recording the object on video using his iPhone 4.
According to his report, the light was first blinking through the clouds. After about a minute, it had risen to the clouds and slowly moved in the north direction over him. At this point, he saw the object in person.
The witness described the object as a perfect black, saucer-shaped object with a triangular pointy tip in the front. He was shocked to see it in detail like his brain was telling him otherwise. The most unusual sighting for the witness was the lights that were blinking in a circular motion, one after another. The object hovered in the sky from approximately 40 feet from the ground, until it was over the clouds. All it did was hover in a straight line.
The witness found it hard to describe the distance of the object from him but estimated it to be about a football field away.
He managed to see the chiseling detail of the flying object, including the lights. Two minutes later, it was grinding, flying, or hovering slowly over his car, close enough so he could see the bottom of the ship. He then turned off the camera and continued his drive towards home.
He claimed to have fully regretted of leaving so early and not observed what it did next. The witness said he left the area with his mind racing, in shock, and in disbelief.