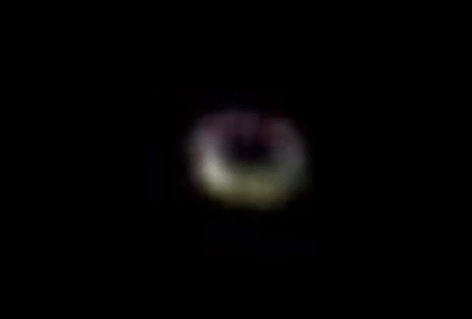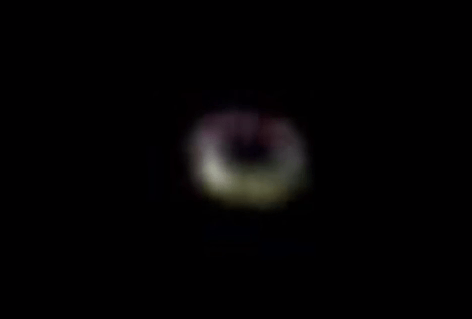 Just a few days after viral reports about the U.S. space agency allegedly cut public live camera feed of a strange glowing orb, another sighting comes in. Online UFO hunters spotted a flying donut near the ISS and claimed that nearly every day alien flying craft visits the space station. They say that such shape is typical for UFOs near the ISS.
Online UFO enthusiasts suggest the black centre isn't a hole, but a dark dome above the top of the disk. The object is believed to be tilted at an angle to the station for a better view.
Streetcap11 posted the video of the sighting to YouTube and said the mysterious circular object left before the others.
A separate video from the same uploader shows two bizarre UFOs caught on the ISS camera, one is a vertical shape much higher up in the orbit, and another is a horizontal just over the atmosphere of Earth. Streetcap11 said the vertical one, which flashed briefly in the raw footage, was moving very fast.
Sceptics would say that these anomalies can be explained as satellites, meteorites, or gases rather than alien craft. However, NASA typically doesn't comment on such sightings, so these types of videos are likely to stay and continue.