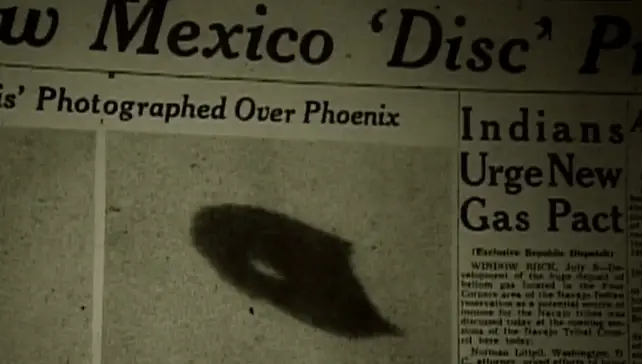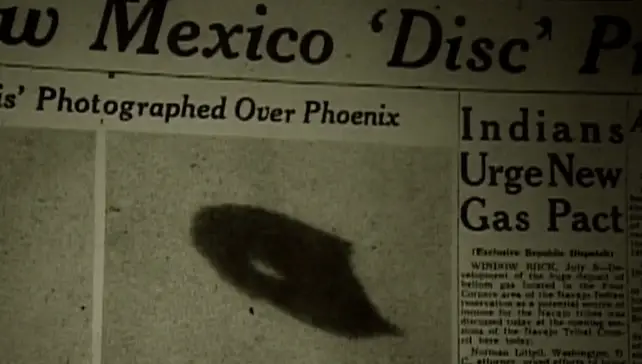 PHOENIX (KSAZ) – In 1947, the valley had become controversial with the reports of a UFO crash at the base of Piestewa Peak, called Squaw Peak Mountain at that time. Many have concluded that the government had undertaken all the necessary measures to hide all evidence of the crash.
One version of the story is outlined in Frank Scully's book "Behind the Flying Saucers," (Amazon link) written in 1950. Scully wrote in the book that an alien space saucer crashed in the valley in October 1947. It allegedly bounced, skipped, and landed several miles away in Cave Creek or Paradise Valley.
Another story of the incident was that remains of aliens were recovered, and the U.S. government hauled them away. Dreamy Draw Dam was then apparently constructed over the site to cover the truth of an alien crash.
Open Minds Radio host, Alejandro Rojas, said that he tried to investigate the incident at Dreamy Draw, and all he could find were rumors about the UFO crash. He was able to find one witness who claimed to have spotted something strange either in Dreamy Draw, Paradise Valley, or Cave Creek. Unfortunately, the witness died before Rojas was able to talk to the witness directly.
Rojas, a UFO researcher and journalist, acknowledges that there are several holes in the Dreamy Draw Dam UFO story. The witness apparently has morally offensive character with little credibility. Moreover, Rojas points out that the UFO crash event happened in 1947 while the dam, which was apparently built to hide the crash site, was constructed in 1973 for flood control purposes.
On July 7, 1947, few months before the incident, William Rhodes of Phoenix had taken a UFO picture that was considered as one of the first and one of the best UFO photos ever taken. Rhodes claimed that government agents visited him after the photo was published in the Arizona paper.
According to Rhodes, the agents borrowed the negative and promised to bring it back to him after they made a copy of it. However, the borrowers allegedly had never returned the negatives to him.
Are the two claims a coincidence or stories of real extraterrestrial visitations? Rojas says that when rumors and stories continue to exist for many years, there's likely a shred of truth on them and finding the truth is likely to persist as well.