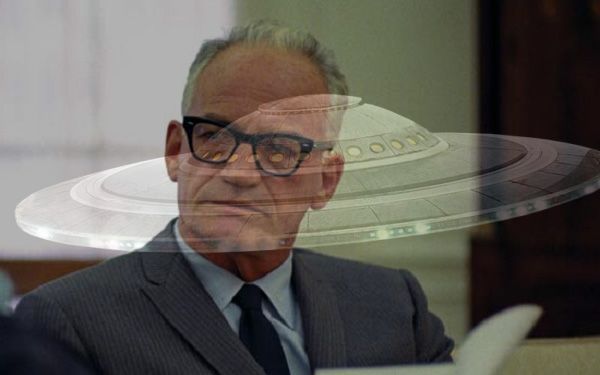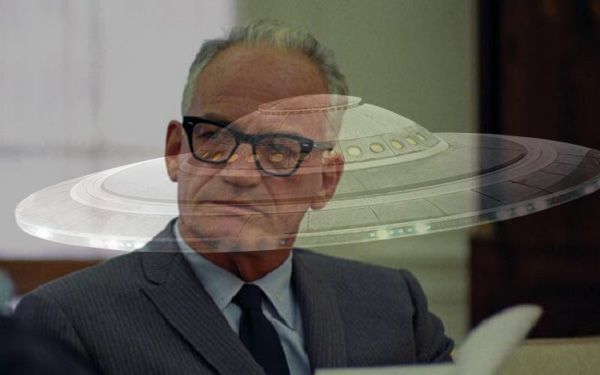 Former Senator Barry Goldwater had made it known to the public his fascination about the UFO issue throughout his life and career. His notable comments and observations on the topic involved several attempts to dig deeply on the rumors of a UFO secretly held at Wright-Patterson Air Force Base, Dayton in Ohio. The secret location then eventually called the Hangar 18 or the Blue Room.
Goldwater wrote UFO researcher Shlomo Arnon telling that the UFO subject has interested him for many years. He had also made known about his effort to determine what was at Wright-Patterson Air Force Base, but he was denied his request to know the information about it.
Larry King Live heavily featured the subject of UFOs in more than a few occasions. In 1994, the show guested no other than Goldwater himself. During the interview, Goldwater told King that one could find out what the Air Force and the government knew about UFOs at Wright-Patterson.
Goldwater said that he called General Curtis LeMay and stated that he (Goldwater) knew about a room at Wright-Patterson where they put all secret stuff and asked the General if he could go in. However, the General reportedly got mad at him and told him never to ask the same question again.