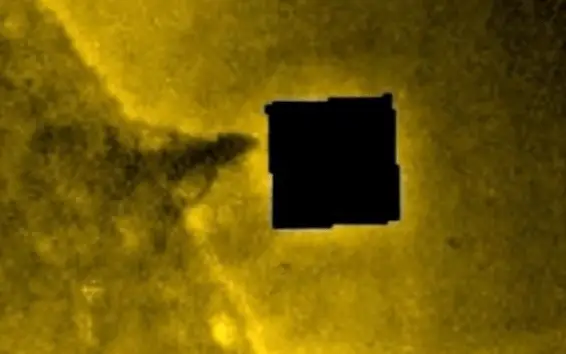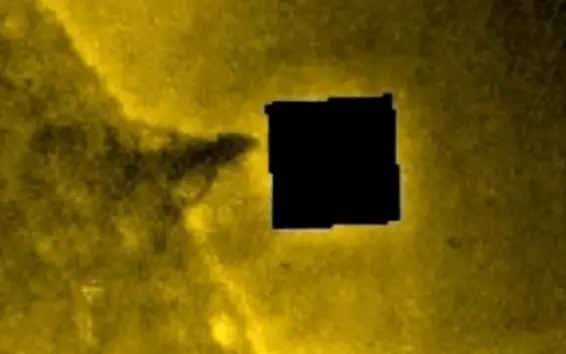 Solar and Heliospheric Observatory (SOHO) reportedly took an image of the Sun with a massive square-shaped black patch, which sparked debate and wild speculation among UFO conspiracy theorists. Some space enthusiasts suggest NASA uses a black square to hide or block a large alien spacecraft orbiting and drawing off energy from the Sun.
Other UFO hunters believe that the black cube is Borg cube alien spacecraft, derived from science fiction movie series "Star Trek."
Skeptics say the dark square-shaped patch found in the SOHO image could be just pixelation flaws in the digital device or a NASA device used as an occulting disk.
Meanwhile, the believers argue that NASA might be using the occulting device to block out from view a massive UFO around the sun.
There have been several reports in the past on alien spacecraft seen around the Sun and thought to refuel energy from it. Moreover, many theories are suggesting extraterrestrial races would use any star as a power source.
But for some believers, the black square isn't a UFO, but a NASA cover-up to hide a massive alien spacecraft orbiting around the Sun to harvest solar energy.