Fifty years of fabricated alien sightings faked cover-ups, and false alien abductions have discredited the aliens in the individuals' mind, to the extent that when the real ones appear, may be neglected. In fact, the brainwashing activity of the masses was so successful that if an actual alien spacecraft were to come forward, and then hover directly on top of the skies, they would succeed in explaining it as a secret experiment or any other usual objects.
In past times, people were burned at stake for merely believing in the existence of extraterrestrial life. Today, there seems to be less burning at stake, but other than that, nothing has significantly changed. Then, as now, extraterrestrial intelligence remains an obstacle for war-minded humans. It is normal for the US government to take measures in protecting its military activities from all harm.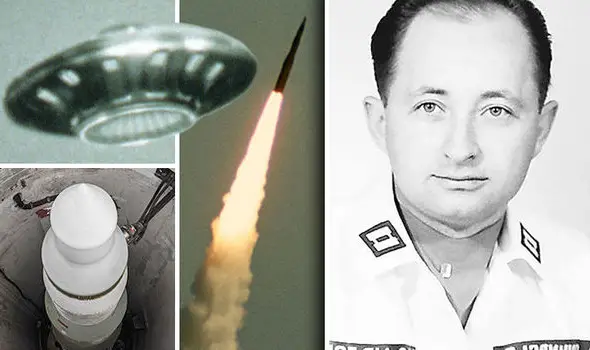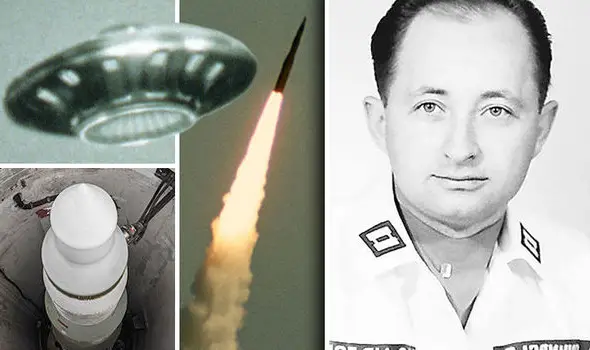 A former US Air Force captain revealed an extraordinary alien incident allegedly involving the destruction of the nuclear weapons. Captain David D Schindele used to be a Minuteman I intercontinental ballistic missile launch crew commander working in the Minot Air Force Base missile field situated in North Dakota. The incident took place in December 1996 when he was at the launch control facility. He claims that extraterrestrials destroyed ten nuclear missiles, making them useless in the facility. He was in charge of the nuclear weapons. Days after the incident, it was reported that UFOs are seen in the area. Unfortunately, air force officials ordered him to mum about the incident, and beg to erase the incident from his memory.
He admitted that many of his colleagues experienced unearthly incidents at the Minuteman facilities, but they were all instructed to keep silent. He then decided to write a book after hearing similar incident encountered by another missileer. The rationale behind his exposure is the idea that there can be no moral, ethical, or crucial reason to keep the happening a secret from humankind.
His book is available at Amazon.com, and the proceeds will go to the Seattle Chapter of the Air Force Association.