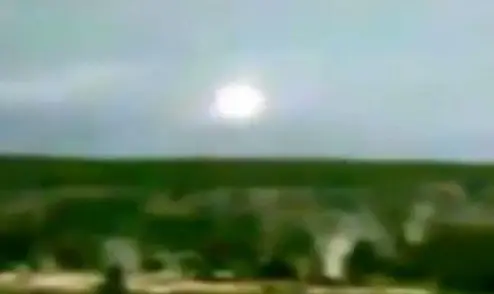 Alien hunting community went into frenzy anew after a UFO was spotted moving above Yellowstone Volcano. The video of the UFO sighting has surfaced on YouTube showing an apparent craft darting above the active volcano.
The metallic and shiny-looking object darts across the left of the screen of the video that was reportedly taken on June 9 but it was uploaded online only recently. The YouTube video has a caption describing the UFO near the Yellowstone Volcano as impressive.
The area of the active volcano that spans from Montana, Wyoming, and Idaho has long been known as a UFO hotspot.
Just last year, the video of a mysterious, small object over the super volcano went viral. The video titled "Things R flying all over – overnight" was uploaded by the name Jeanetta Foresta who claimed that she saw more than four UFOs at the beginning.
In September, a UFO as bright as a bolt of lightning was spotted close to a home. Jack Holdsworth, 21 and Trent Mason, 22 were stargazing when they noticed the strange orange object floating above the Yorkshire Dales, changing colours, and moving around the sky for over two hours.