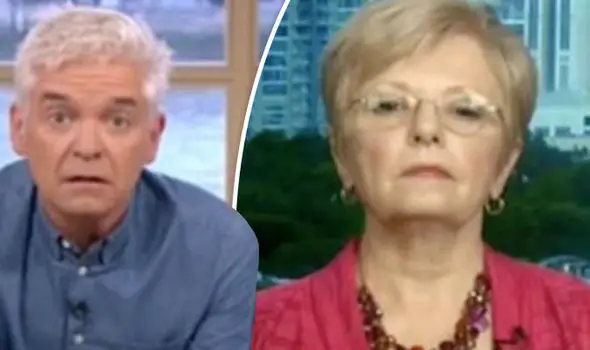 A guest left Phillip Schofield, and Holly Willoughby completely stunned during their This Morning show. The guest showed them evidence of the existence of alien lifeforms.
Cathleen Marden revealed that aliens abducted her auntie and uncle and took them inside a UFO.
Betty and Barney were on holiday in the Niagara Falls when the life-changing incident took place.
Cathleen showed Holly Willoughby and Phillip Schofield what she referred as concrete evidence of her auntie and uncle's tale.
According to Cathleen, an unidentified object confronted Betty and Barney. The UFO had strange figures lurking from behind the windows, added Cathleen.
Cathleen said that the couple started to notice vibration and hear a series of buzzing sounds in the car. All of a sudden, they found themselves in a new location.
As they drove towards home, the pair discovered evidence that something strange had happened.
Cathleen claimed that her aunt's dress had been torn in several places and covered in a strange pink powder. She showed a picture of the shredded garment to the viewers. She stressed that five scientific laboratories had analysed the dress and the finding is anomalous. She explained that it was found the powder did not belong to Betty and scientists did not able to determine whether it was from this planet or not.