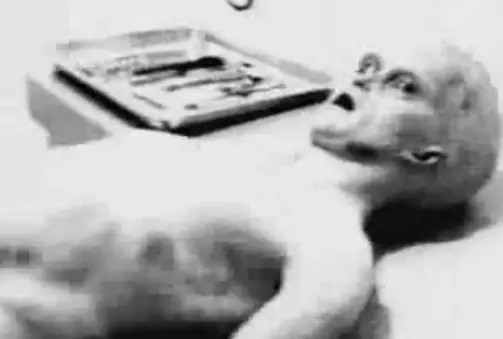 The world was shocked when a video shows the alleged government pathologists' gruesome autopsy of an alien in 1995. The said pathologists are seen wearing protective suits in the film.
The former magician and film-maker behind it revealed how the Alien Autopsy film fooled people around the world and inspired a classic film starring Ant and Dec.
Spyros Melaris said they used a foam body filled with cow and lamb organs from a local butcher to show an alien body being examined in 1947.
Melaris told in an interview that he considered using raspberry jelly for the brain, but it was too dark as he filmed in a north London flat in 1995. To fool experts at Kodak, he spliced his film footage onto a 1947 Pathe newsreel. A documentary about the film aired three times on Fox, and 11.7 million people viewed it.
Channel 4 brought in a company with deep pockets that could provide the broadcaster with a stronger future to privatised the effort, said the Culture Secretary John Whittingdale.
Melaris said that while the entire film was made up, they hung it on little elements of truth.
They associated the body with the Roswell crash incident. Ray Santilli claimed to have obtained the film from a cameraman who worked at Roswell.
Melaris sourced the outfits and medical instruments of the 1940s surgeons from prop providers in the US and UK.
His brother and then-girlfriend played as government pathologists dissecting the pale, potbellied corpse of the alien being in the Camden apartment.
Santilli admitted it was fake in 2006 but said that it was a staged reconstruction of a real extraterrestrial dissection film he had been shown in 1992.
Melaris said that it was a giggle and it wasn't supposed to last 22 years as it was supposed to last only a week or 10 days.
Melaris said that it took him years to realise that the financer of the film Ray Santilli had made millions from it. He is now planning to write his own book telling all about the film.