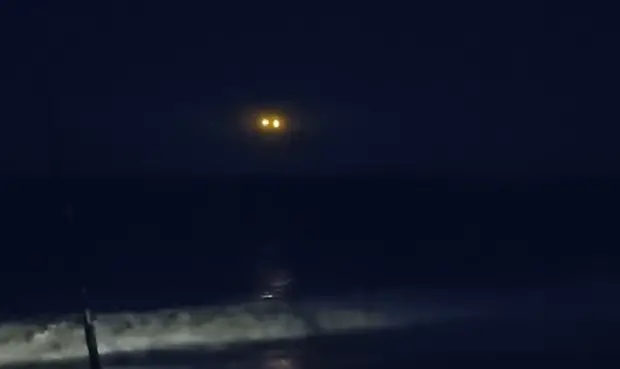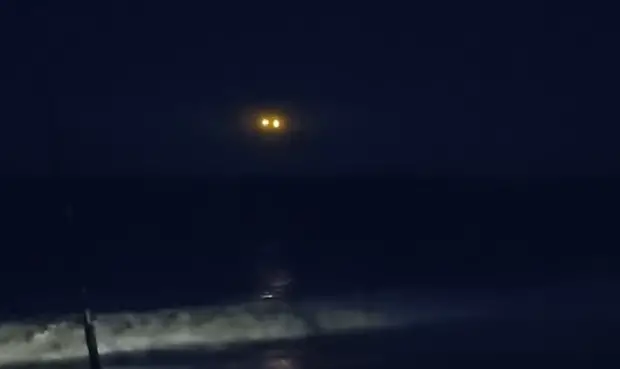 A minute and a half video credited to a night fisher in Outer Banks is making the rounds on social media with wild speculations, including a possible UFO sighting off the coast in North Carolina.
ViralHog posted the clip to YouTube on November 9 and reported that it was made in mid-November at Cape Lookout, situated in the southernmost point of the Core Banks. It has since gained around 100,000 views.
Cape Lookout National Seashore's National Park Service officials said that they weren't certain what the set of mysterious lights might be, but considered them to be peculiar.
One Outer Banks resident said the mysterious lights have been making appearances off the cape for over 20 years and they have come to believe these lights are harmless. Derek Maxey said the strange lights are not a concern, but he offered no guess at the source of the lights.
ViralHog did not name the angler who recorded the video, but someone named C.R. Larkin posted a similar video on November 24. Larkin wrote that the clip was recorded on November 13 off Cape Lookout, between 9 pm and 10 pm.
Larkin said in his post with the YouTube video that he rebaited his hooks around 9 pm and cast them out into the surf before he walked back to his chair. When Larkin turned back to the ocean, he spotted a light in the sky. Larkin described it as a very bright light, silent and stationary. After around an hour, Larkin stated that the light faded in and out and several times became multiple lights.
The strange lights disappeared at one point for almost 20 minutes and then reappeared much closer to Larkin's position, according to the witness report.