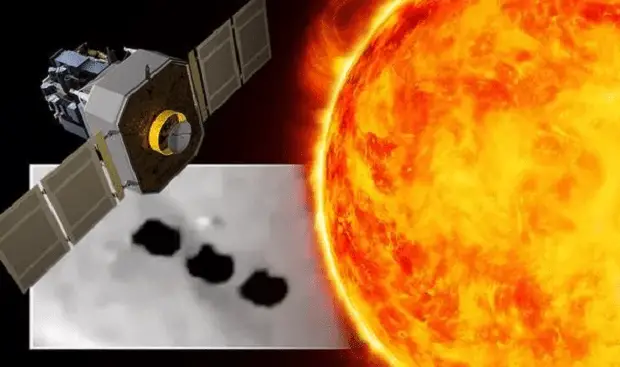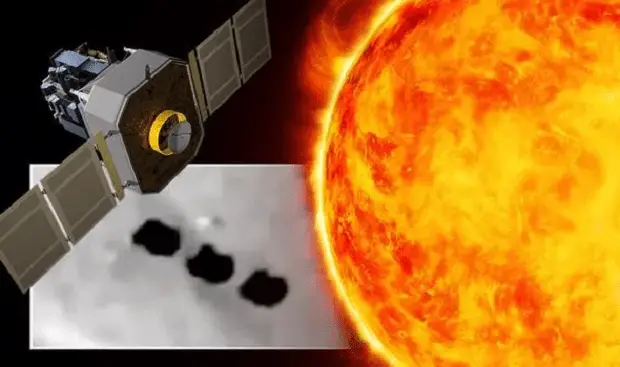 Several alien life enthusiasts have discovered three UFOs firing out of the Sun in an amazing NASA footage.
Solar and Heliospheric Observatory (SOHO) is NASA's ambitious attempt to explore the internal structure and outer atmosphere of the Sun. The space telescope has been helping scientists to understand the complicated gas currents of the Sun hidden beneath its surface. SOHO was also instrumental in discovering over 3,000 comets.
However, some UFO hunters believe the NASA Sun observatory has now revealed its most incredible find to date – uncovering three alien UFOs as they shoot out of our star.
They pointed out a NASA video that is seemingly showing many UFOs shooting out of our sun and around the SOHO satellite.
YouTube user SolarBug posted the video to the video sharing site.
After enlarging screenshots of the black and white footage, it appears to show three black shapes firing out of the Sun at high speed.
Other conspiracy theorists have been claiming that alien spaceships have caused a solar flare.
SOHO is slowly orbiting around the First Lagrangian Point (L1) to move around the Sun in step with the Earth. It is made possible with the combined gravity of the Earth and Sun, which keep SOHO in orbit locked to the Earth-Sun line.