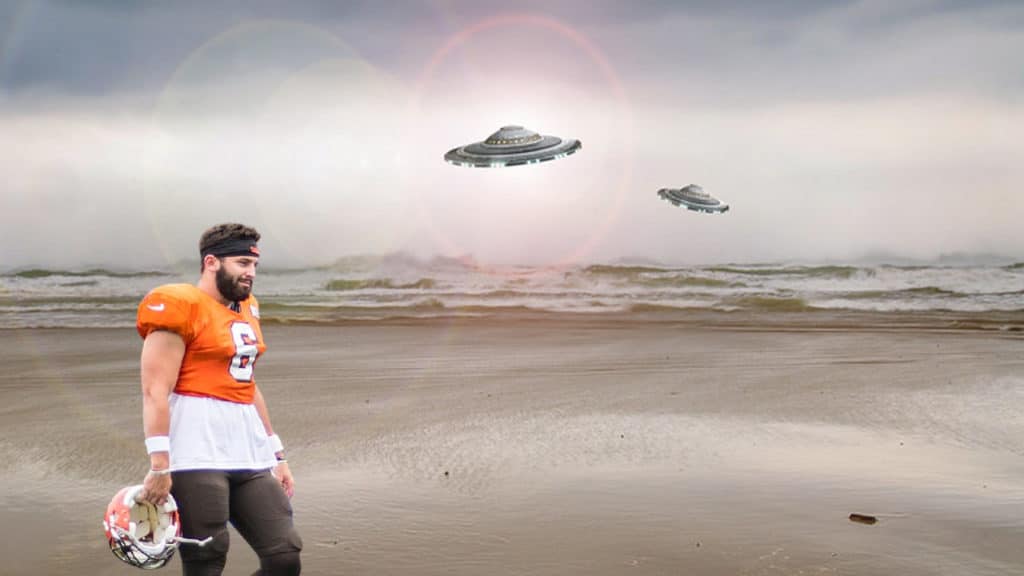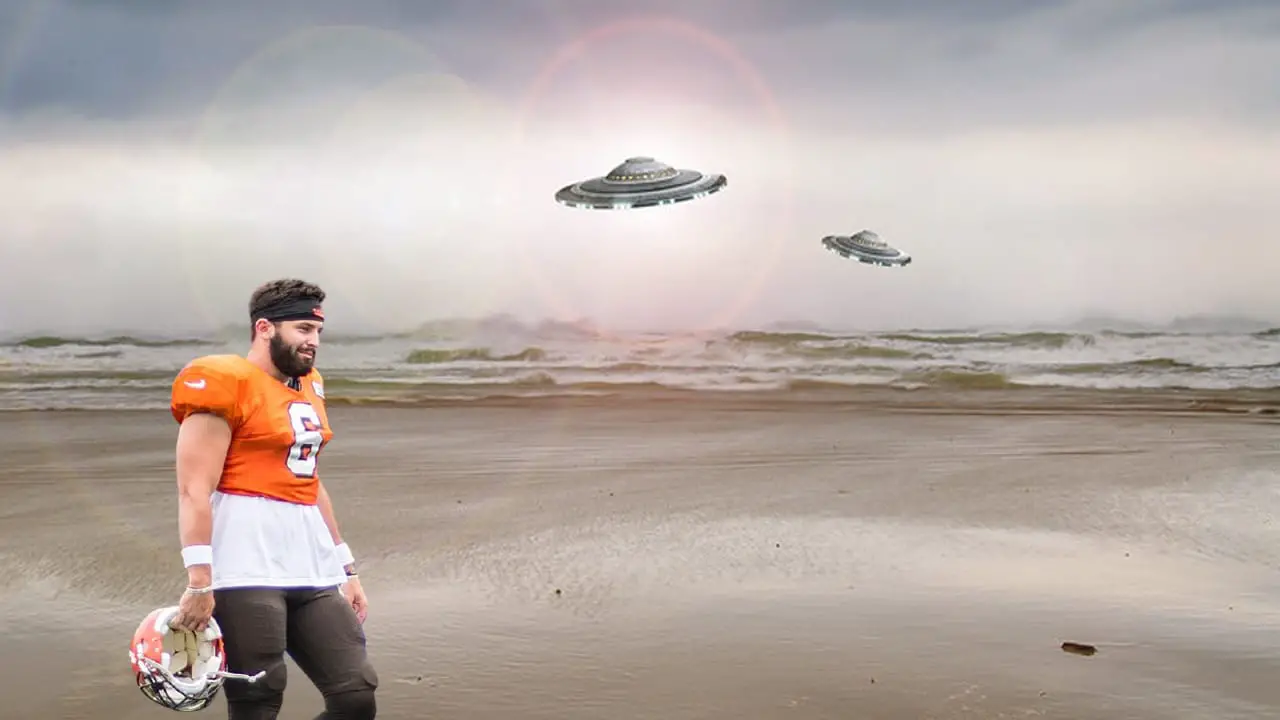 Baker Mayfield's offseason activities have included lifting, running, getting a guaranteed $18 million, and a close encounter he won't forget.
Mayfield doubled down on spotting a UFO last month in Texas when he was driving home from dinner with his wife, Emily, on March 4 in Austin when he tweeted about witnessing a UFO.
The Browns quarterback knows the truth is out there.  No it wasn't a hoax or a Progressive commercial. Mayfield's early March UFO sighting wasn't taken seriously by everyone from Tampa Buccaneers Tom Brady to Fox Sports Radio Host Colin Cowherd. Still, during a Zoom call with the Cleveland media on Monday, nothing has changed his mind.
"I'm a firm believer on UFOs and Sasquatch,'' Mayfield said Monday on a Zoom call with reporters. "It's real; I saw it. He's glad the Navy finally confirmed some more pictures. "Now everybody doesn't think I'm as crazy. I believe.''
Mayfield said the mysterious event took place while he and his wife Emily were driving home and had the music going from dinner in Austin, Texas. Emily was in the passenger seat looking at her phone at the time, Mayfield said. It was nighttime, and everything is dark around when looking at the phone screen, Mayfield added.
The UFO was bright enough that it caught even his wife's attention. They looked at each other and asked if either of them saw it. "Other people in that area confirmed, too."
Mayfield described the UFO via Twitter as a very bright ball of light going straight down out of the sky towards Lake Travis.