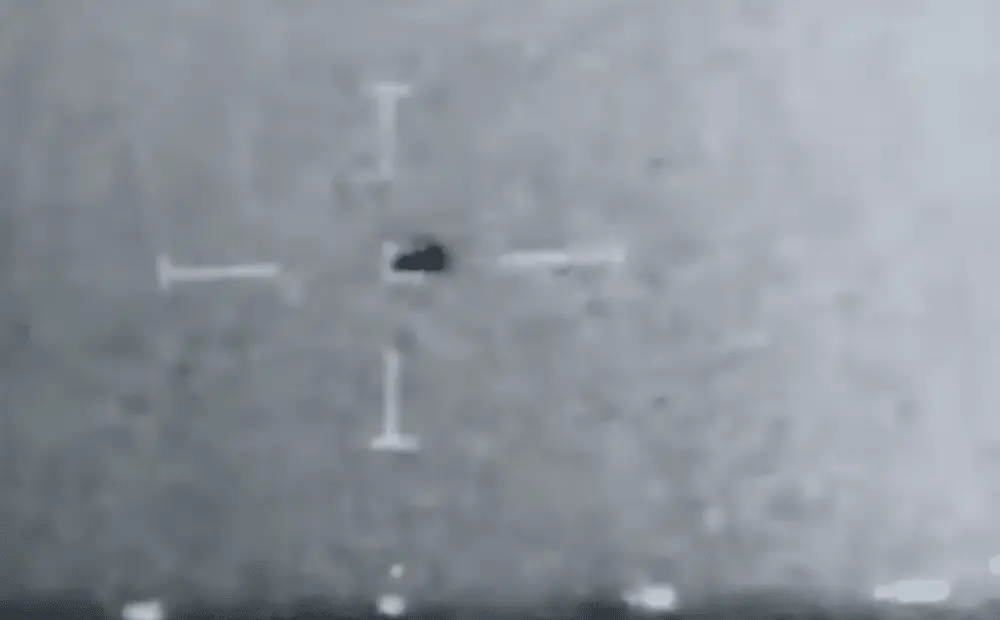 The newly leaked footage that appears to show an unidentified flying object entering the ocean is authentic. The Pentagon has confirmed that the US Navy personnel obtained the video and the Navy's UAP Task Force examined it.
Personnel aboard the USS Omaha, a US Navy Independence-class littoral combat ship, obtained the video during a 2019 incident off the California coast.
Documentary filmmaker Jeremy Corbell posted the footage on his Instagram account on Friday, May 14. In recent weeks, Corbell previously posted footage at his website showing a series of pyramid-shaped objects recorded by Navy personnel, which the Pentagon later confirmed to be authentic. Corbell stated that the newly released footage was recorded from within the Combat Information Center (CIC) of the USS Omaha at approximately 11 PM EST on July 15, 2019.
Pentagon spokesperson Susan Gough confirmed that the Navy personnel filmed the video and that the UAPTF included it in their ongoing examinations. However, Gough declined to offer further comments in response to questions on whether the footage was included in the Navy's UAP Task Force reports and whether the object in question has been classed as "unknown."
Don't forget to follow us on Youtube for the latest UFO videos.

Link: youtube.com/c/LUFOS-UFO
According to records documenting the USS Omaha (LCS-12), the vessel departed from its San Diego homeport for sea trials on May 7, 2019, after a 10-month Post Shakedown Availability (PSA). On June 20, 2019, the Omaha (Crew 212) made a short stop to unload ammunition at Bravo Pier and later moored at Naval Base San Diego again before going again to sea for the majority of July. The warship came back home again on August 1.
USS Omaha was one of various Navy vessels that spotted unusual aerial objects during these exercises in the summer of 2019 while operating within 100 miles of the California coast. Following the incidents, the FBI field office in Los Angeles conducted inquires from Naval intelligence officers and investigations. Inquiries included one with the Naval Criminal Investigative Service and one with the Maritime Intelligence Operations Center director with the Navy's 3rd Fleet.