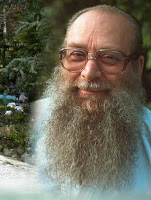 We already wrote a post about Billy Meiers (
link
) a few months ago. Here you can watch one older documentary about Billy Meiers and alien abductions and UFO convenction about Billy Meier Case from 2006.
Billy Meier Contact – UFO Alien Abduction
This remarkable UFO film has to be the most popular in UFO culture. Billy Meier 70's film hosted by David Warner.
UFO Convention 2006 about Billy Meier
Wendell Stevens, Michael Horn on the Billy Meier case at the International UFO thing.
Billy Meier, Prophecy's
Clips about Billy Meier's Prophecy's from the silent revolution of truth.