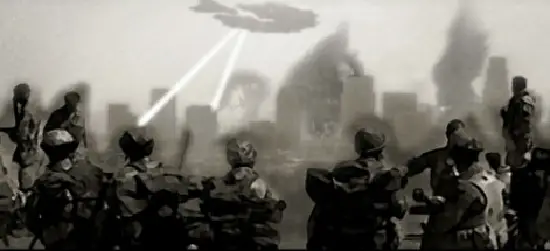 The possibility of the presence of space aliens has been argued by people from around the world for centuries. Witnessing extraterrestrial beings on Earth has been reported worldwide. A former United States Air Force serviceman and an author claims he has seen aliens like human beings frequenting Las Vegas casinos.
In a report by Mirror UK, the American author says that these aliens are usually present in bars on the Vegas strip wearing human outfits. It further says that Charles Hall is currently in Norway for a speaking tour, where he shares his encounter with aliens.
The U.S. military have established contact with species of aliens, according to a report from the author of the book series "Millennial Hospitality" (Amazon link). These aliens reportedly belong to the so-called Tall Whites species. He further claims that the defense forces have been working with these alien beings since the fifties. He reveals alien technologies have been merchandised by the U.S. military.
However, authorities believe that it is not yet time to reveal these aliens to the general public because these extraterrestrials were not emotionally ready for such an interaction.
He explains that these alien creatures disguise as human, wearing human clothing, and sunglasses in casinos to unwind. They allegedly visit places such as Stardust in Las Vegas. He notes that these casinos usually surrounded by CIA handlers.
In a Metro report, it says that Hall saw interactions between a group of strange tall, white, human-like aliens and the military when he was working at Nellis Air Force Base as a weather observer in Nevada. Millennial Hospitality is a four-part book series that made Hall famous. The book provides accounts of Hall's encounters and interactions with extraterrestrials. It is reported that these statements were later revealed to be real.
Hall's bio on Amazon.com indicates that his real life experiences as a weather observer in Nevada has served as his 2002 book's background material. Hall also served as a military man in Vietnam and the U.S.
He notes that the Tall Whites had encounters with his colleagues at the former military base near Las Vegas. He says that the encounter with these aliens was shocking because one can't be sure whether they are looking an angel or at ghost or simply a dream.