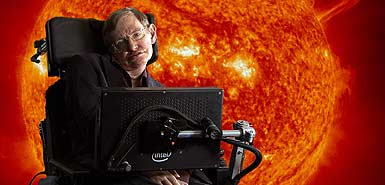 The alien history of planet earth is deeper than we could ever imagine. Renowned physicist Stephen Hawking has cautioned people that no one would want to meet extraterrestrial creatures. On Monday, however, Dr. Hawking tossed his support behind the $100-million Breakthrough Listen project of Russian tycoon Yuri Milner. This project plans to hunt space for signs of extraterrestrial life communication.
Things like this boggle the mind of course because these things make you oscillate from a sceptic to a believer and everywhere in-between. While he previously released statements regarding the cautions on communicating with the aliens before, provided they exist, would be devastating and catastrophic. However, it seems that curiosity has gotten him. On Monday, Dr. Hawking said that today is a time to commit to the search for the answer. He is referring about seeking life beyond Earth. Certainly, listening is different from speaking. As for the Breakthrough Listen project, it is not inclusive to new plans in broadcasting signals into space that would invite extraterrestrials to find people.
Both Mr. Milner and Hawking revealed that their ten-year project involves scanning for radio signals along with the world's largest radio telescopes. It also includes listening to star system signals nearby earth and its one hundred closest galaxies. Breakthrough Listen is designed to search for intelligent extraterrestrial life that possibly exists in the Universe. It was being portrayed as the most all-inclusive search for alien communications. However, earth's evidence that simple life can flourish in environments unfriendly to humans, as well as the sighting numerous planets orbiting stars, has added energy to the effort. The breakthrough of extrasolar planets has paved the way to estimate the Milky Way holding billions of planets routing within the habitable zone.
In a documentary of 2010 Discovery Channel, Hawkins said that if aliens visit humans, the result would be much as if Columbus landed in America – not good for Native Americans.