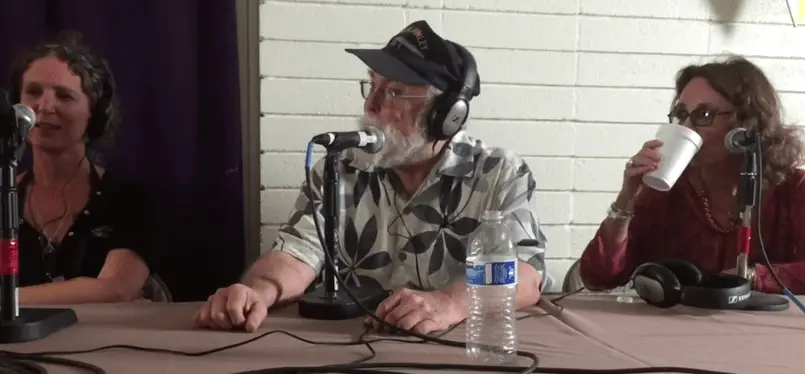 Jimmy Church Radio, Fade To Black, was broadcast live this from Contact in the Desert 2016 at Joshua Tree California this past weekend.
Like a revolving door of the who's who of Ufology, one guest after another passed through the studio, sitting with with Jimmy Church in fascinating and often controversial dialogue.
Jim Marrs, Linda Moulton Howe, and Laura Eisenhower discuss the upcoming US election.