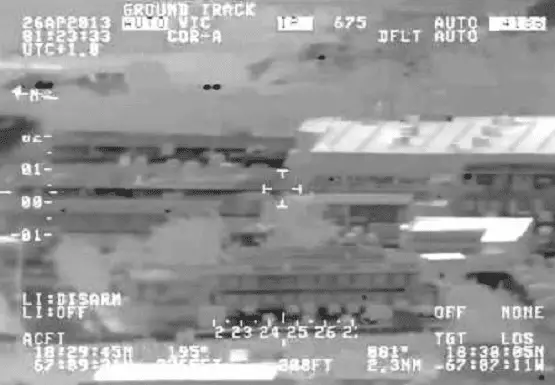 Another footage has made the rounds online that may have confirmed a real UFO sighting. The video that has been leaked is said to belong to the Department of Homeland Security of the U.S.
The alleged leaked video shows a UFO ascending from the sea and splitting in half. The movements of the object are so strange to everybody. The mysterious object appears to be a metallic sphere. It moves quickly above and dives into the ocean, then seems to change shape or tumble.
The Scientific Coalition for Ufology (SCU) claimed that the video was from the DHS through a whistleblower. SCU website says the UFO has different features to any known object and its characteristics can't be explained.
Since it made available online, several others came forward to claim they also saw the UFO.
SCU just released the video recently, but they noted that it was shot back in 2013. They explained that the released of the video had been delayed to confirm its authenticity first before publishing it for the public.
According to the report, the video was shot at an airport in Aguadilla, Puerto Rico on April 25, 2013, 9:20 p.m. The DHS crew of a DHC-8 Turboprop aircraft from Customs and Border Protection of the U.S. reportedly monitored the UFO activity.
According to the report, the crew of the DHC-8 plane noticed a strange, pinkish, red light over the ocean during its routine flight. Not informed of any incoming traffic, they radioed the presence of the UFO.
The tower crew responded that they also noticed the object but could not identify it.
SCU confirmed the flight was delayed due to the UFO sighting that night. Also revealed in the report is the video of the plane circling the airport two times before taking off.
The unknown object was allegedly flying from 40 mph to 120 mph at between 3 and 5 feet. The strangest part of the incident was that it went into the ocean about half a mile before darting back up and out of the ocean and appeared to split into two.