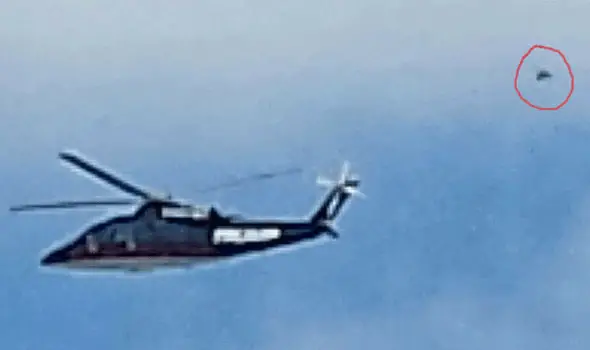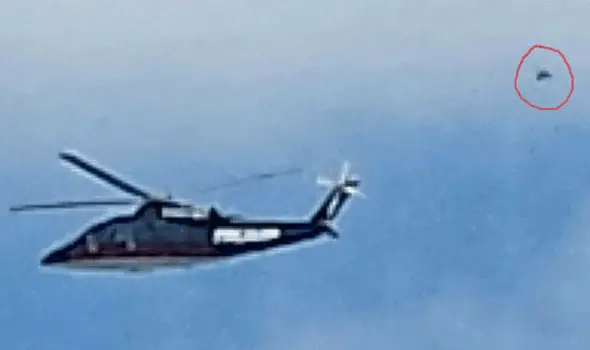 As the world watched the race for the next president of the United States, it seemed that anyone else out there did the same.
UFO spotters have been left without a clue as to who or what was following the now U.S. President-elect Donald Trump's helicopter as it flew during his campaign.
The photographer, who chose not to be named, captured a blob following closely behind the business tycoon turned politician chopper as it flew a group of children above the Iowa State Fair.
According to the report of the witness to a U.S. national UFO database, Donald Trump gave children a ride in his helicopter at the Iowa State Fair.
The witness stated that they were walking down the street to the fair. They saw Trump's helicopter flying overhead. The reporting witness decided to take a photo of the chopper using his phone camera.
When he later reviewed the picture while sitting in the shade, the witness was shocked to see the UFO in the photograph.
The Iowa Mutual UFO Network branch is reportedly investigating the report and the photo.
MUFON spokesman Roger Marsh suggested that the object could be anything from a second helicopter to a bird or perhaps a UFO. He said that picture analysis might shed some light on the object's identity.