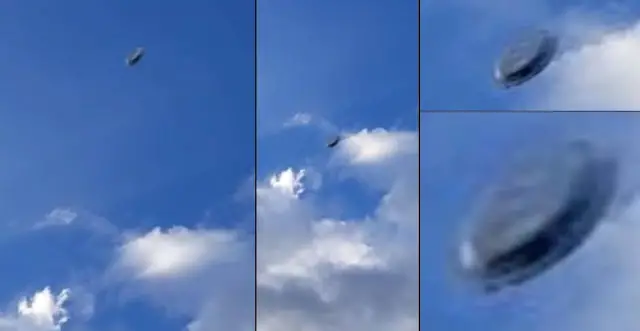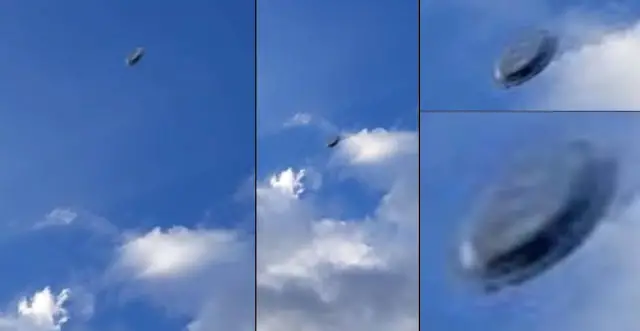 A photo that was reportedly taken on January 12, 2018, near Orlando, Florida appeared to show a flying saucer craft with a porthole window in a large rectangular shape and two occupants. The photographer, who uses the pseudonym JP, believed that the occupants were two Nordic human-looking aliens who he claimed were communicating with him telepathically.
JP said that while at a residence, he received a telepathic communication where he was told to go outside and look up into the sky at 6 o'clock. He believed the voice in his head that he heard was the Nordics.
He stated that the Nordics asked him if he wanted to see them. It was the time he negotiated with them if he could take a photo that he could use for Disclosure.
JP said the Nordics that contacted him are working with the US Air Force, doing missions around Antarctica in outer space, and giving an overwhelming technology to the Air Force.
He added that the technology could manipulate any point in the air and open up a wormhole to other planets. He further stressed that this technology works in flashes, which provides a flash like a lightning bolt but minus the noise.
When JP went outside after hearing the voice, he saw them. He managed to take some photos and saved them on his phone.