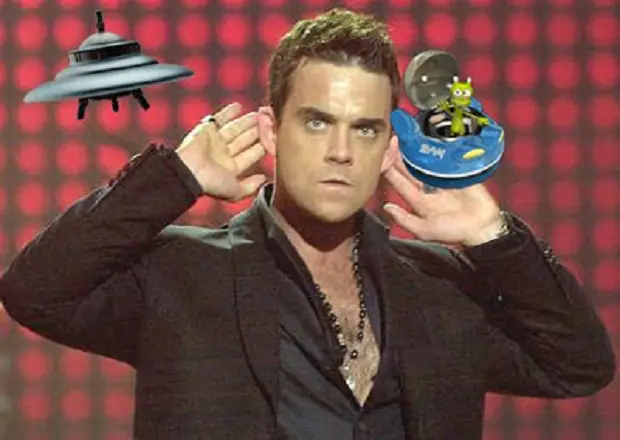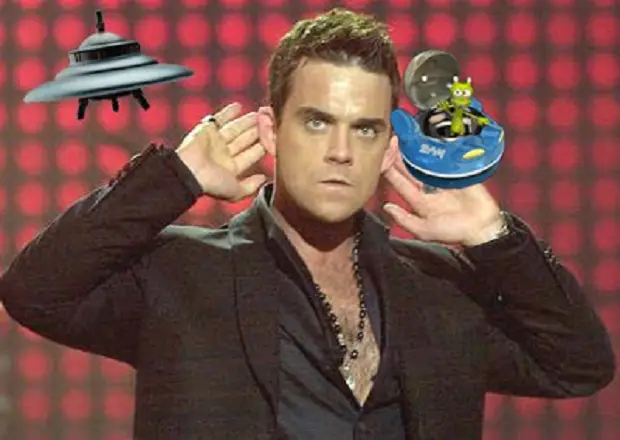 British pop star Robbie Williams has experienced an exciting ride of his life and often shared details of his alcoholic and drug addictions in the past. And the world-renown star, 44, has recently shared his bizarre experiences that he referred to as phenomena that can't be explained.
He revealed they had taken place in America and the United Kingdom. He described them as intriguing and powerful.
On one UFO sighting, the Let Me Entertain You hit-maker said that he had seen one right over him and he could have hit the mysterious thing with a tennis ball if he has it at that time.
The Take That boy band member's admission has shocked everybody who follows the singer. Robbie confidently said that no substance was involved at all.
Last year, he also spoke the experience saying that he has seen stuff that he can't explain and he had a UFO right over his head hovering less than 150 feet.
Robbie is married to American actress Ayda Field, and they have two children.
Robbie had a terrifying health issue late last year.
The singer was found with abnormalities in his brain, prompting him to cancel his final two European tour dates in September 2017 after spending seven days in intensive care.