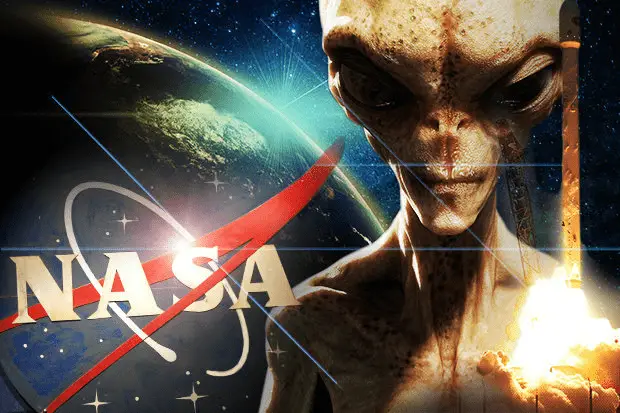 Three major space missions have been compromised, and UFOs have something to do with them, according to wild claims online.
Extraterrestrials reportedly have hacked and destroyed probes designed to scan the galaxy as a warning to humankind.
Conspiracy theorists had highlighted such apparent strange events as when a UFO was observed before the explosion of the SpaceX rocket in 2016 and before the disappearance of a Russian probe to Mars.
As far-fetched as it seems, these bizarre occurrences have sparked theories that intelligent aliens are monitoring our galactic missions very closely.
SpaceX rocket
Carrying a satellite Amos-6, the SpaceX Falcon-9 rocket exploded three minutes before the fire test. The satellite would have helped Facebook to extend their broadband across the world.
Conspiracy theorists spotted a strange grey orb, which appears a second before the explosion.
Some claimed the Pentagon fired a weapon to the rocket because the latter was becoming a competitor with Pentagon's satellites.
NASA Voyager 2
In August 1977, the NASA's Voyager 2 probe was launched to study outer planets. It's the lone spacecraft to have visited Uranus and Neptune and has been the third most-distant human-made object from Earth that remains in contact with the space agency's headquarters.
However, something extraordinary took place in 2010.
Voyager 2 started transmitting unreadable data for several weeks. German pseudoscience author Hartwig Hausdorf suggested aliens had hacked or reprogrammed the equipment in deep space.
Russia Mars moon probe
Russia's Phobos 1 and 2 satellite probes were launched to explore the Martian moon in 1988, but one was reportedly lost. The second probe managed to reach the Moon and started sending back photos of the atmosphere and the surroundings, including images of strange objects with seemingly very thin eclipse shape on the surface of the moon.
The probe also managed to send a photo showing a large object between the spacecraft and Mars. Shortly after, the probe disappeared forever.
Conspiracy theorists claim the unidentified object was a giant cylindrical UFO, which cast the previous eclipse type shadow on the surface.