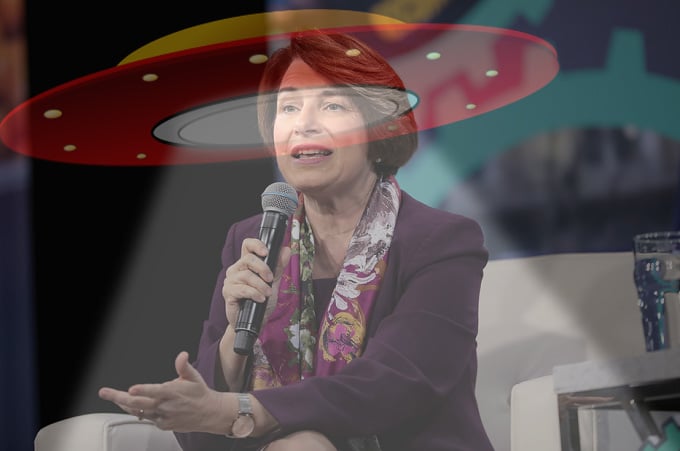 The 2020 US presidential candidate Senator Amy Klobuchar suggested recently that she would allow journalists to look into classified stuff on UFO sightings if she won president.
Klobuchar spoke about her optimism towards the presidential race, telling that she thinks she's well-positioned to win against President Donald Trump. The Minnesota senator also talked about unidentified flying objects (UFOs), specifically on the story of the Navy fighter pilot David Fraser about chasing a UFO in 2014 on the West Coast.
She said that we don't know enough and she doesn't know what's occurred, not just with that sighting, but with others. And she believes one of the things a leader of the nation could do is to look into what is there in regards to what does the science say and what does our military say.
She added that the exciting part of that answer is that some of this is old before suggested that some of this information could be released to the public for journalists to look into and get the bottom of the truth.