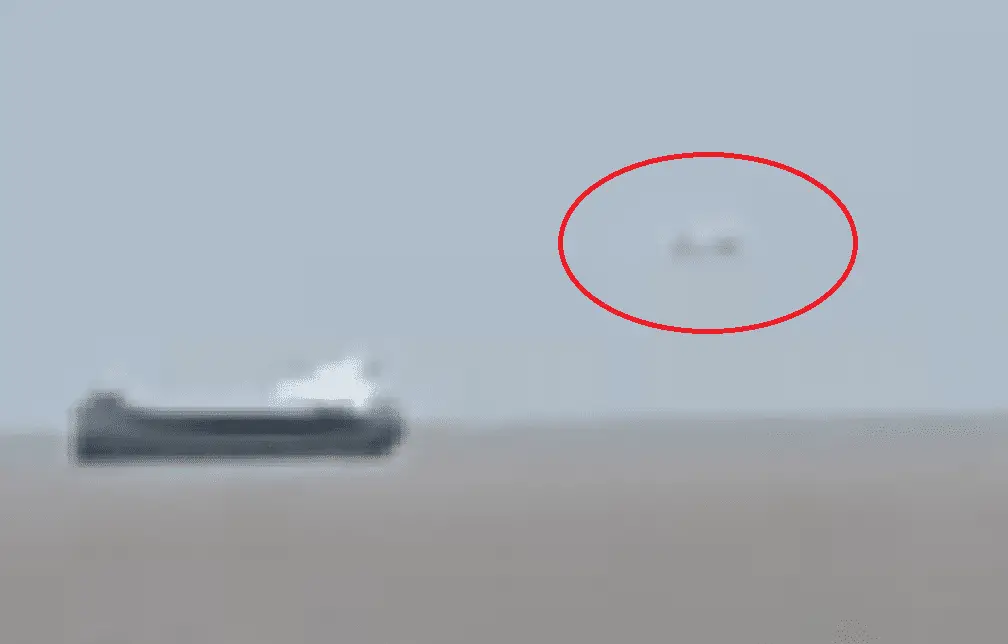 A video has circulated showing an unidentified flying object (UFO) over Bristol Channel, and many people believe it could be a flying saucer.
The silver of the UFO, just off the coast of Dunster, seems to blend in with the grey skies. Some conspiracy theorists believe it's a camouflaged UFO.
The footage shows dog walkers on Dunster beach, Somerset, and when the camera zooms in, the silver, shiny shape UFO can be seen floating behind a cargo ship.
James Wheatley published the video on his YouTube channel and the clip was eventually picked by The Hidden Underbelly 2.0, a popular YouTube channel among UFO enthusiasts.
The witness tried to enhance the silver UFO but had trouble identifying what kind of mysterious object he is looking. He said that that the bizarre object could not be cigar-shaped, but with some distortion, it made him think it could be a saucer.
He further explained that the distortion could be the result of moving or could be from the atmosphere because the UFO must be far out there.
Viewers were amazed by the video, but some explained it could be mirage reflected from other objects.
Don't forget to install our new Android App for the Latest UFO Videos & News!

Click here >> Google Play link