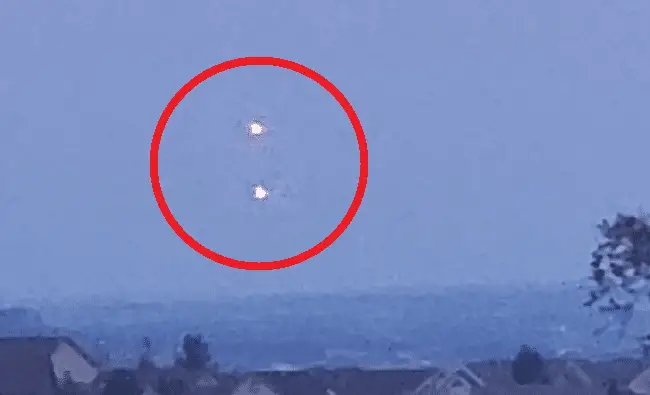 This UFO phenomenon was taking place in the sky above Monument, Colorado on Saturday, 13th June 2020.
Witness report: The was 1 orb then later on another one appeared right above it. I saw 2 glowing orbs in the distance and immediately started filming. The one orb later was joined by another orb right above it. After the second orb appeared it later disappeared. Then it cam back, when suddenly the first orb disappeared while the second one remained. It continued to switch like than then later they both faded away.
Subscribe to our email list to receive the latest UFO videos, news and photos (weekly).