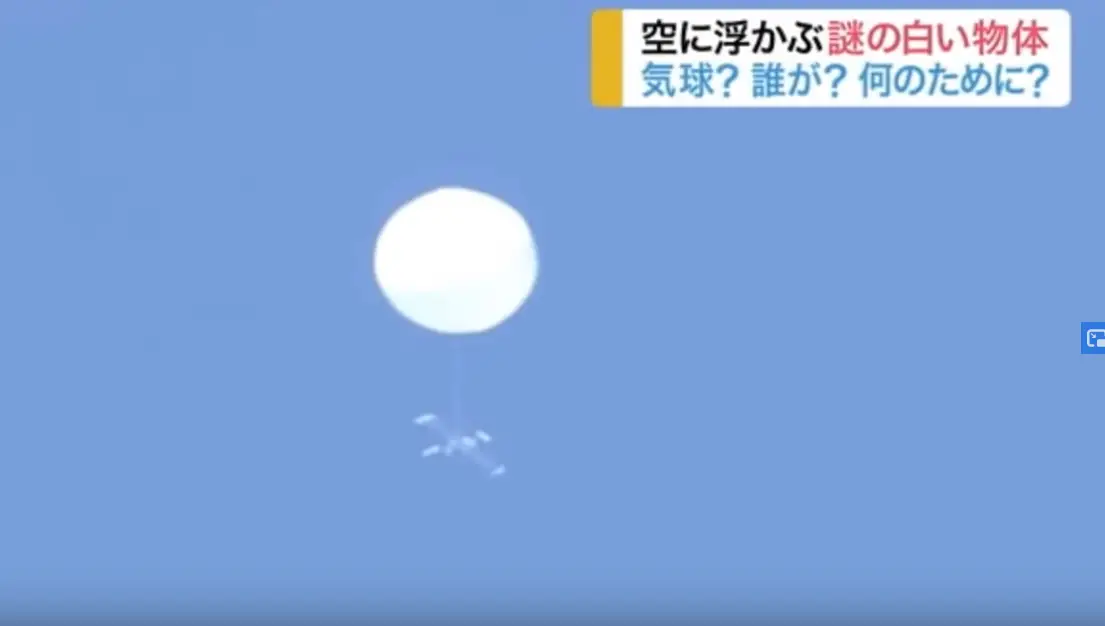 A balloon-like unidentified flying object (UFO) in the sky over Sendai City has left Japanese skywatchers baffled. The strange object didn't resemble a plane or a bird. It was seen on June 17 at around 7 a.m. local time. The origin of the mysterious object, which looked like a giant, white unmanned balloon, has not been confirmed yet. The Japan Meteorological Agency has denied it was theirs.
The object appeared to be attached to two crossed propellers and continued to hover in the air motionless for a few hours. It drifted later over to the Pacific Ocean.
The strange object looked like a weather balloon, but the Japan Meteorological Agency said they didn't know anything about it. Yoshihide Suga, the country's Chief Cabinet Secretary, denied having any knowledge about the origin of the UFO sighted in the nation. Sendai bureau confirmed the object looked like a balloon for monitoring weather.
The aeronautics department of Kyushu University also denied the object was from them. The police consulted several organizations and authorities and all of which refused their association with the bizarre object.
The UFO in Japan has received nationwide attention and has set off a debate involving the government. Yoshihide Suga confirmed that the government is looking into it.
The object flew past the Pacific Ocean after hovering in the sky for several hours.
Don't forget to follow us on Twitter for the latest UFO videos & photos.

Link: twitter.com/LatestUFOs