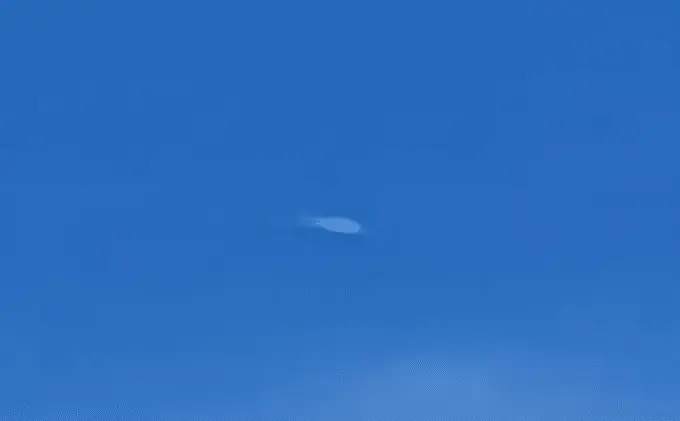 A UFO sighting video has emerged, showing a sliver object flying at incredible speed through the skies adjacent to a passenger airplane that's taking off from Philadelphia, Pennsylvania. A woman in the background of the video seems out of clues as to what object she had just seen.
Mariah Lyn was the one who recorded the video, which later uploaded to a YouTube channel, The Hidden Underbelly 2.0, which specialises in strange phenomena. The channel described the unidentified flying object as a fast-moving UFO.
According to the narrator, the weird video shot from the plane cabin shows a metallic dome-shaped UFO travelling at incredible speed.
The YouTuber said the UFO was recorded shortly after take-off at around 11:20 on the morning of August 20, 2020, and it doesn't belong to any category of frequently observed objects. The conspiracy theorist said that the thing doesn't look like a drone or a plane as it has no wings.
Don't forget to follow us on Youtube for the latest UFO videos.

Link: youtube.com/c/LUFOS-UFO