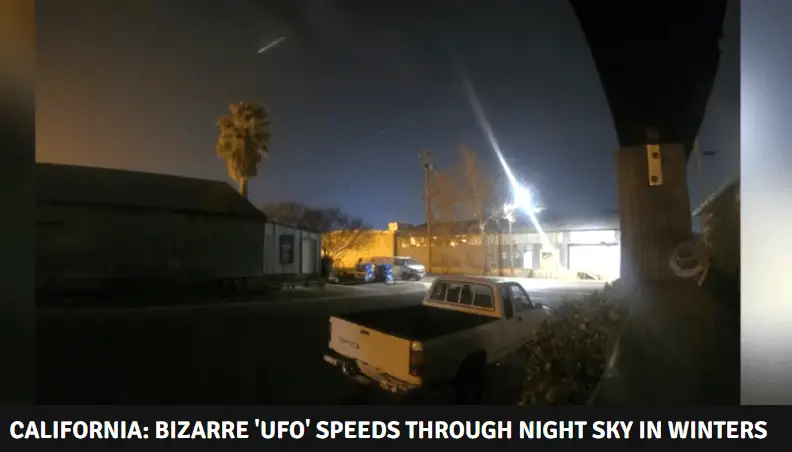 A video sparked intrigue and debate after a UFO enthusiast shared it online, showing an unidentified flying object streaking across California's sky.
YouTube username Donald Sanders has uploaded a 40-second clip taken from what looks like a home security camera.
The camera appears to point outwards from a porch with a good view of the street and the sky.
On January 12, Tuesday, the camera caught a long object passing overhead, leaving many UFO believers convinced that it was an alien spacecraft.
The footage shows the dark sky with the glow of light pollution lighting up the screen's left portion.
Stop-motion footage shows a cigar-shaped white object suddenly appears out of the lit area of the dark sky. The long object quickly disappears just above the eye-view above a palm tree.
A couple of seconds later, the object reappears in the same spot before streaking off across the sky and out of sight.
The object appears to have three lights, one at either end of the shape and a third in the center.
Mr Sanders captioned the clip online as: "Weird UFO."
According to Bay News 9, California posts 10,015 UFO sighting reports, the highest in the USA.