A CIA document released recently reveals the Russian pilot's death and a draining illness of another after a close encounter with a UFO.
Soviet aircraft reported spotting a massive flying disk nearby emanating five beams of light. Three lights were beamed toward the ground, and two were directed upward when the mysterious object was first seen. The ground controller gave instruction to one of the planes to alter its course and fly toward the object, at which point the disk went to the same level and aimed one of its beams at the approaching plane, illuminating the cockpit.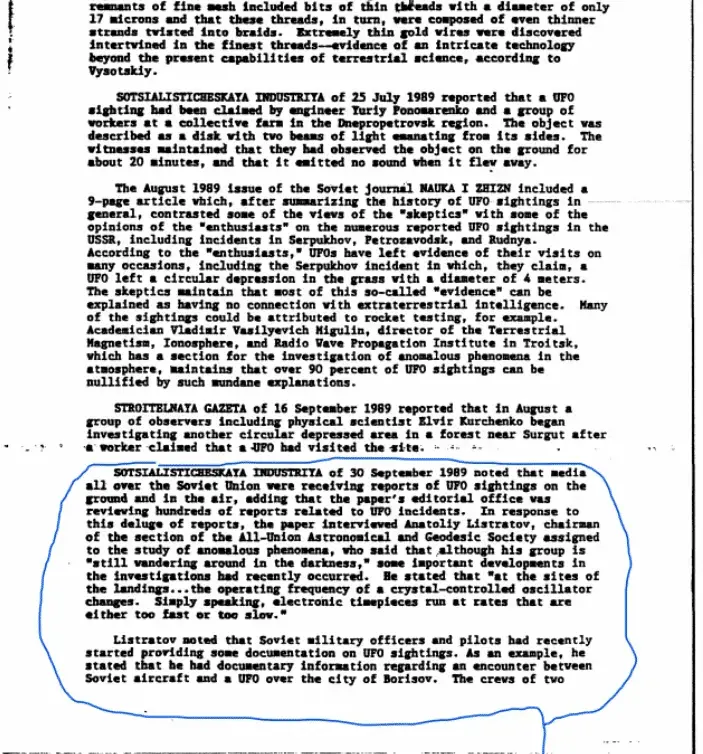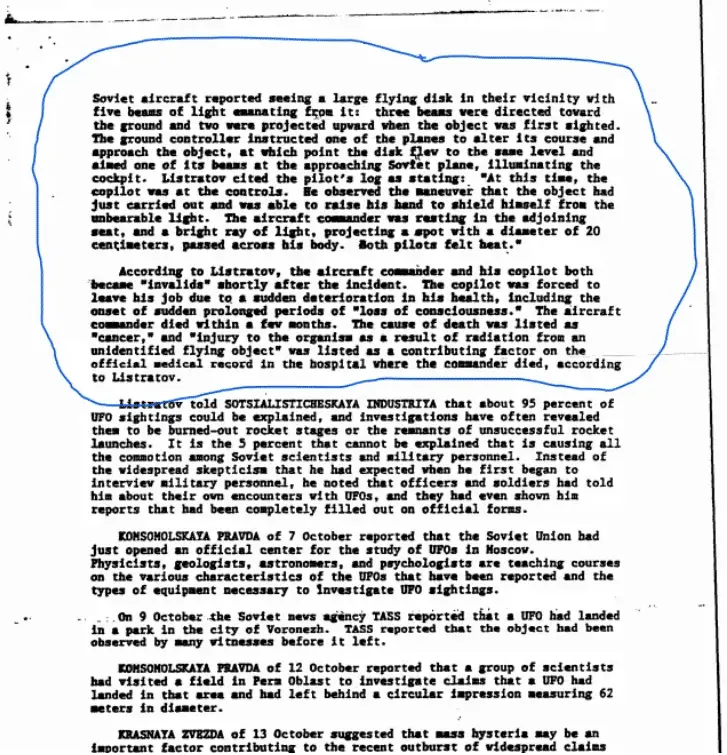 At this time, the copilot was at the controls, observing the maneuver and raising his hand to shield from the unbearable light. The aircraft commander rested in the adjoining seat, and a bright beam of light projected a spot with a diameter of 20 cm, passed across his body. The duo felt the heat.
Both pilots became invalids shortly after the strange event. The copilot experienced a sudden deterioration in his health, including losing consciousness for prolonged periods and forced to quit his job. Within a few months, the aircraft commander died, with the cause of death being listed as cancer. Injury to the organism as a result of radiation from UFO was listed as a contributing factor.