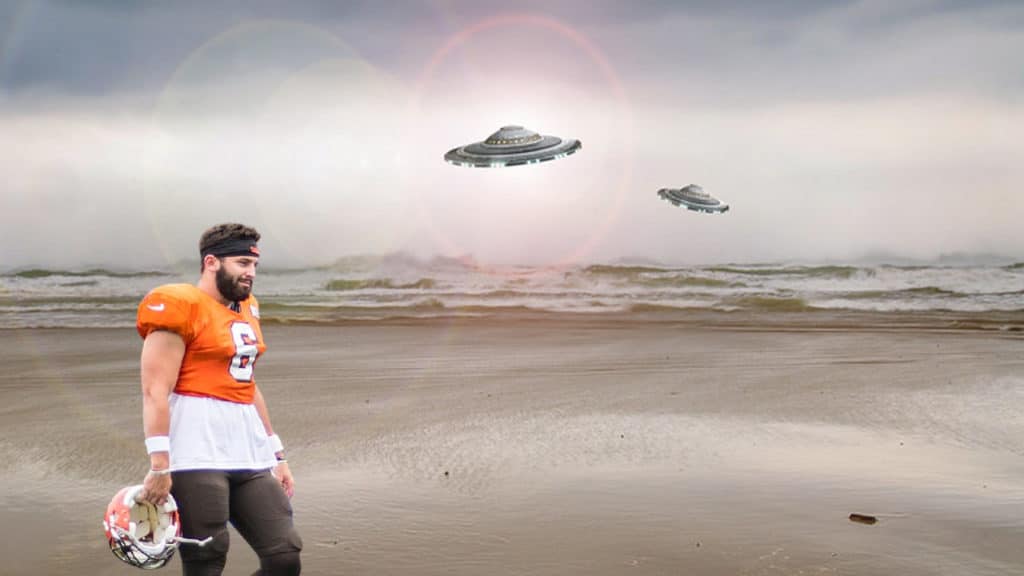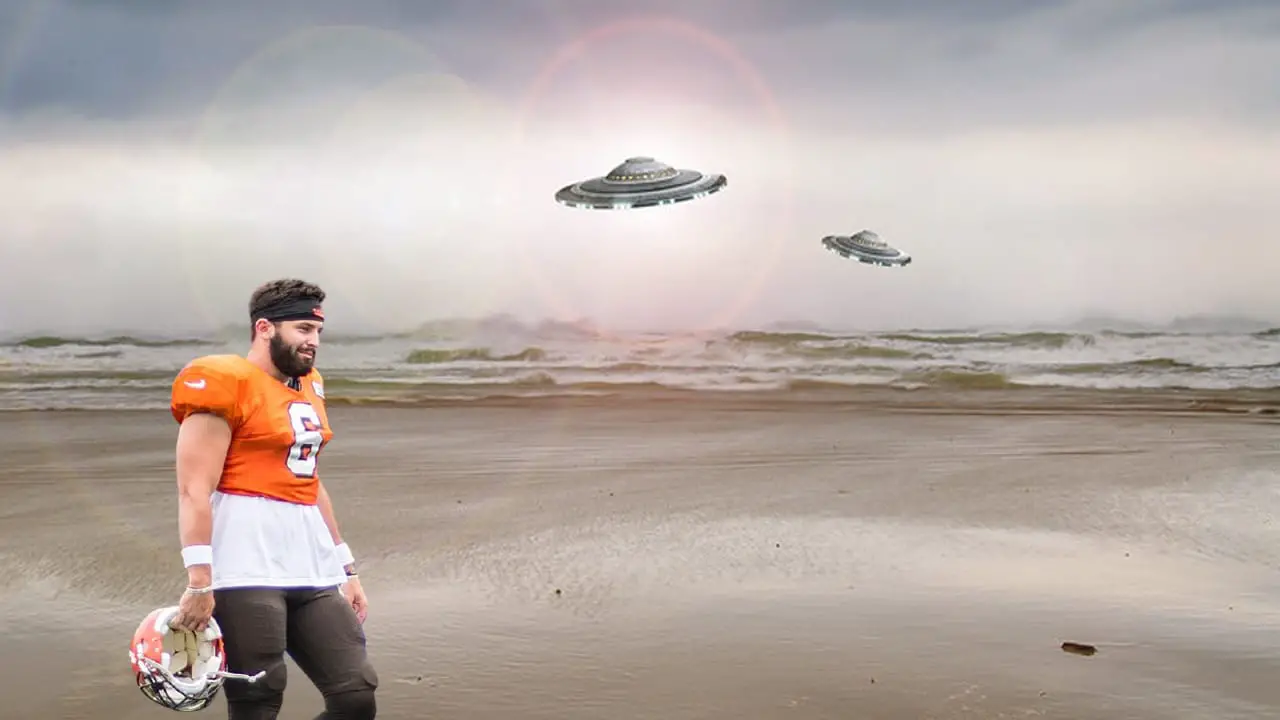 One of the biggest questions of the universe continues to be whether we exist alone or not. One Wednesday night, an NFL quarterback turned a believer in space aliens.
Baker Mayfield of Cleveland Browns took to Twitter late night on Wednesday to say he and his wife Emily spotted a UFO. Mayfield claimed to have seen a beam of light while driving in his hometown close to Lake Travis just outside of Austin in Texas.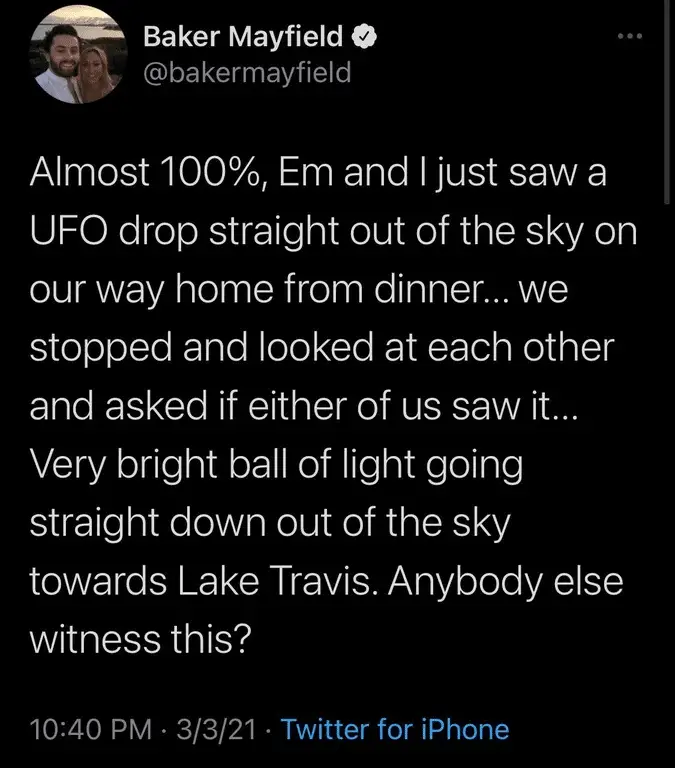 The 32-year-old Mayfield finished the 2021 regular season with 62.8 percent completed passes for 3,563 yards, 26 touchdowns, and eight interceptions. His 95.9 total quarterback rating finished 15th in the NFL.
Mayfield had 15 touchdowns and seven interceptions in the first half of the season and added 11 touchdowns to just one interception in the second half of the season.
Browns head coach Kevin Stefanski said Baker became more comfortable with what they're doing when asked the difference for Mayfield from the start of the season to the end.