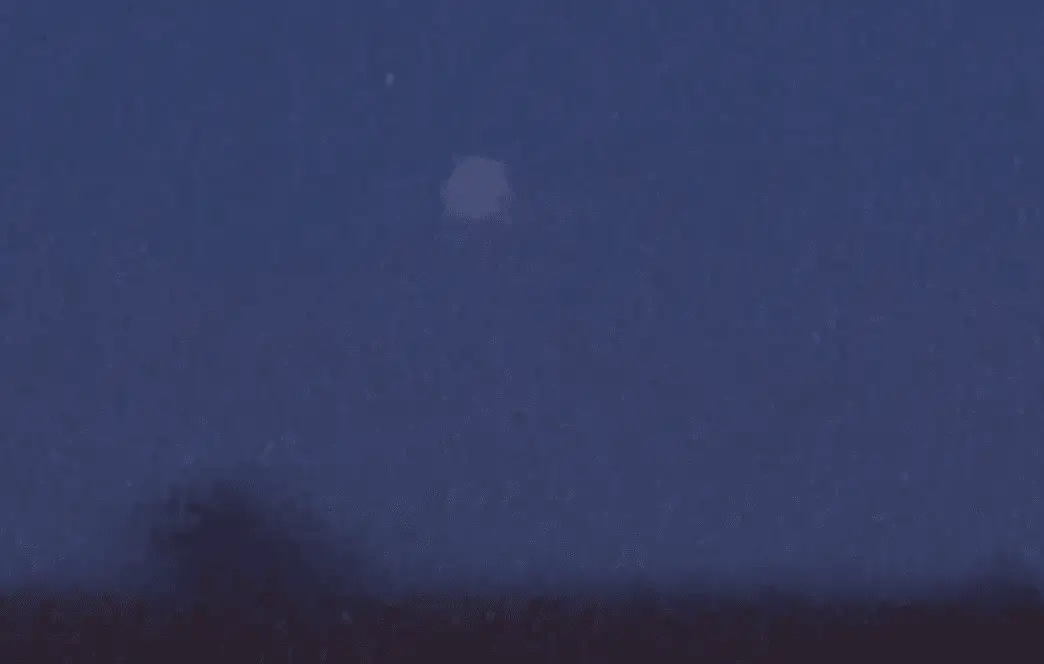 Three separate UFO sightings took place within 18 miles of one another in the space of a month. The latest sightings of mysterious objects have all been reported with the Mutual UFO Network (MUFON), a database of reported UFO sightings worldwide.
In Tullibody, a triangular-shaped aircraft was observed on Friday evening, March 26. A witness was walking their dog when they spotted an orange coloured light from a south-westerly direction coming towards them.
Their first immediate thought was a Chinese lantern, but they changed their mind when they observed it moving too fast. So, they then thought of a meteorite, but it was bright orange composed of three small triangles close together.
They watched it until it vanished into a bank of clouds. They moved on to think about it further when another UFO appeared from a similar direction with the same colour, speed, and form.
The mysterious object moved smoothly with no sound, vapour trail, and blinking lights. The second one looked like it caught up the previous, putting a spurt and giving off a little exhaust of similar colour. The puff of exhaust stayed in the same place and left a tiny orange dot in the sky before it again vanished into the cloud bank.
The eagle-eyed witness believes this can be explained away logically.
The phone of the spotter was broken; therefore, they have no evidence except their description. They have been thinking more about what they saw that night.  The incident took place at 8.30 pm and was reported to MUFON on March 29.
Coincidentally, another UFO sighting was reported three days later, 18 miles away in Cumbernauld.
Someone witnessed this sighting in the Lanarkshire town on Tuesday, March 23, shortly after 9pm, and reported that same day to MUFON.
On this occasion, the witness managed to take video footage. The video shows a white, flickering light that, according to the witness, remained in the skies for more than two hours, but the video only lasts for more than three minutes.
The third sighting happened on Wednesday, April 21. A witness claimed to have observed a UFO moving from north to east and then changed direction back north before vanishing. Two small objects flashed above it.
The incident was reported to MUFON that same day. Video footage shows a white light flashing in the sky and seems to be coming from a type of craft but is not clearly identifiable from the clip.