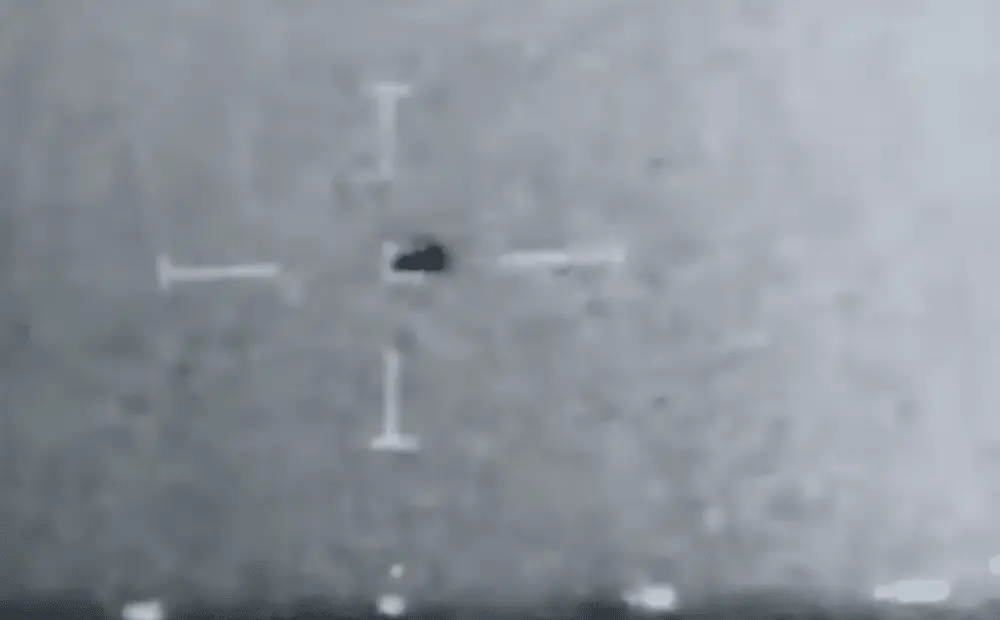 The filmmaker, who leaked the footage that shows UFOs harassing a warship off the California coast in 2019, has released new radar footage that allegedly shows the USS Omaha being swarmed by UFOs.
Jeremy Corbell claims the video was recorded on July 15, 2019, in the ship's combat information center. Earlier this month, he released a video taken aboard the USS Omaha showing a strange spherical UFO over the ship before disappearing into the ocean.
In his latest Tweet, Corbell said, "this is corroborative electro-optic data demonstrating a significant UFO event series in a warning area off San Diego."
Subscribe to our email list to receive the latest UFO videos, news and photos (weekly).
The newly released clip shows sailors aboard the Omaha observing up to nine UFOs swarming the ship at speeds about 160mph.
A sailor is heard saying, "Holy sh–t they're going fast," before adding, "Oh, it's turning around."
The Pentagon had previously confirmed that the leaked video of three UFOs hovering over the USS Russell in July 2019 disclosed by Corbell is authentic.
Corbell and investigative reporter George Knapp discussed the new clip during Knapp's paranormal show "Mystery Wire." On the program, Corbell said they have footage from the combat information center (CIC) from a crew that was specifically assigned to record these strange events.
According to the filmmaker, 14 UFOS could be seen at one point on the Navy radar, but that video was not provided. The Department of Defense is still mum on the latest footage.
The new revelation comes as defense officials are getting ready to present Congress with a report detailing all the government knows about UFOs next month, a mandate attached to the $2.3 trillion COVID-19 bill of President Donald Trump in December.