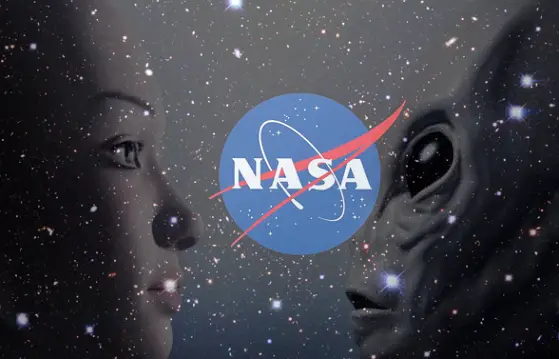 Talking about their next UFO probe, NASA is very serious.
The organization said in June that they are ready to begin a precise investigation of unidentified flying objects, also recognized as UAPs, or "unidentified aerial phenomena".
The main objectives, according to NASA representatives at the time, will be to categorize the data on UFO sightings that are currently available, outline the most effective methods for gathering observations in the future, and decide how the organization can utilize this data to improve the understanding of such perplexing phenomena from the sky.
The study's lead researcher will be astronomer David Spergel, president of the Simons Foundation in New York City. It's scheduled to begin this fall, cost about $100,000, and last for around nine months. Representatives from NASA stated the organization is working hard to stick to that schedule during a "town hall meeting" on Wednesday (August 17) to discuss numerous programs of the agency's Science Mission Directorate (SMD).
We're going full throttle on the UAP study preparations, said Daniel Evans, assistant deputy associate administrator for research at SMD, during the town hall on Wednesday. The fact that it is crucial to us is why we are giving it top importance, he added.
The study panel would consist of 15–17 people, according to Evans. He said, "Many of the top scientists, data specialists, AI experts, and aerospace safety experts in the world will be among these individuals, all with a specific charge, which will be to tell us how to apply the complete emphasis of science and data to UAP.
Evans and his group planned to have NASA Administrator Bill Nelson interview their top panel candidates after the town hall on Wednesday. If Nelson gave his assent, the procedure for officially choosing the panelists now has started.
Regarding the appointments, Evans expressed his hope that they would be completed by October. However, he hopes that they might be able to finish it sooner.
Not just ardent UFO enthusiasts will avidly read the next NASA inquiry, which is greatly anticipated by the general public. In fact, agency representatives have said that they think the study would contribute to integrating UAP research into the rigorous, unbiased scientific mainstream.
Because we are skilled at using science and data to ascertain what could be occurring in the sky, NASA is in a unique position to solve UAP, according to Evans. And Evans also mentions that no other agency has the same level of public confidence as they do.