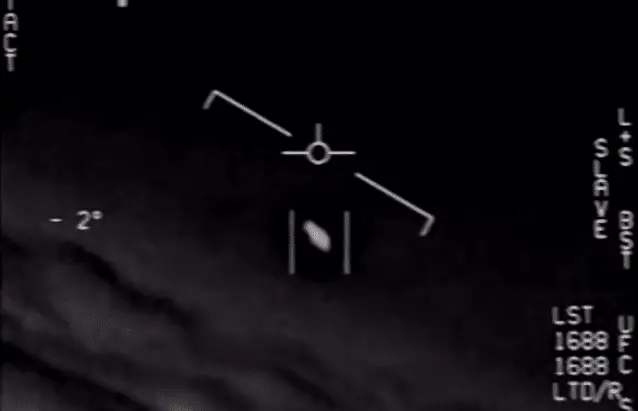 Unidentified flying objects or UAPs are captured by the US Navy and are often referred to as UFOs. However, since releasing the footage could threaten national security, the Navy refuses to publicize it.
The Navy's response came after a government transparency site, The Black Vault, filed a request under the Freedom of Information Act to obtain documents related to the alleged sightings.
The Black Vault filed the request in April 2020. It came a day after the Navy released three videos that showed the strange and seemingly impossible actions.
Don't forget to install our Android App for the latest UFO news & videos!

Link: play.google.com/store/apps/details?id=com.latestufosightings.app
After two years, the government responded to the site and confirmed that there are still more UAP videos out there. However, it refused to provide the documents due to national security concerns.
In response to the request, the Navy stated that releasing the videos could expose the secrets of the Department of Defense and its operations. According to Gregory Cason, the Navy's FOIA office, no portions of the videos could be segregated for release.
He stated that since the videos had already been discussed in the media, they were able to declassify them in April 2020.
In his report, Cason stated that the Navy was still able to release the videos without further damaging national security.
In its response, the Navy also stated that it did not hide the existence of other videos of UAPs.
There are still more videos of unexplained encounters involving UAPs in the Navy's archives. However, the exact number of videos that show what happened remains unclear.
It's also clear that the government takes the threat of UAP seriously. In May 2022, the Department of Defense held its first public hearing regarding the alleged sightings of UFOs. The hearing mainly focused on a report released by the Pentagon in June 2021.
The following month, the Department of Defense announced that it would be receiving federal funding to establish a new office focused on handling reports of UAP sightings.